btn-prev
btn-next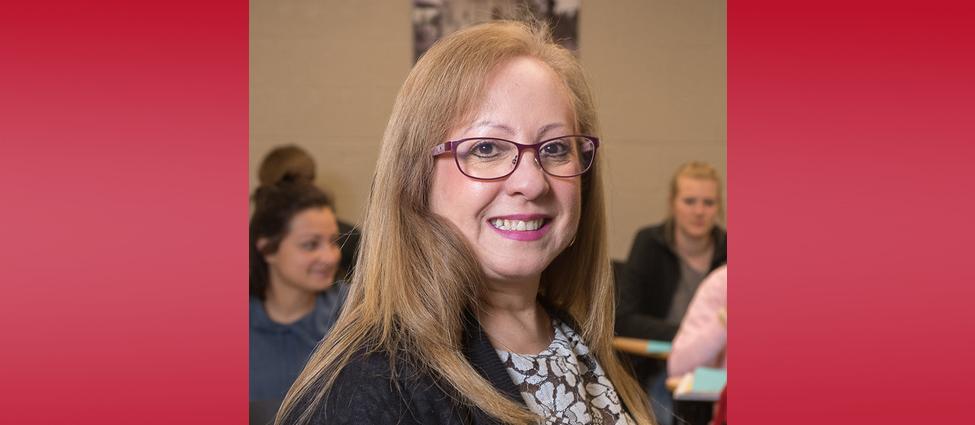 Ana Dávila
International Educator Award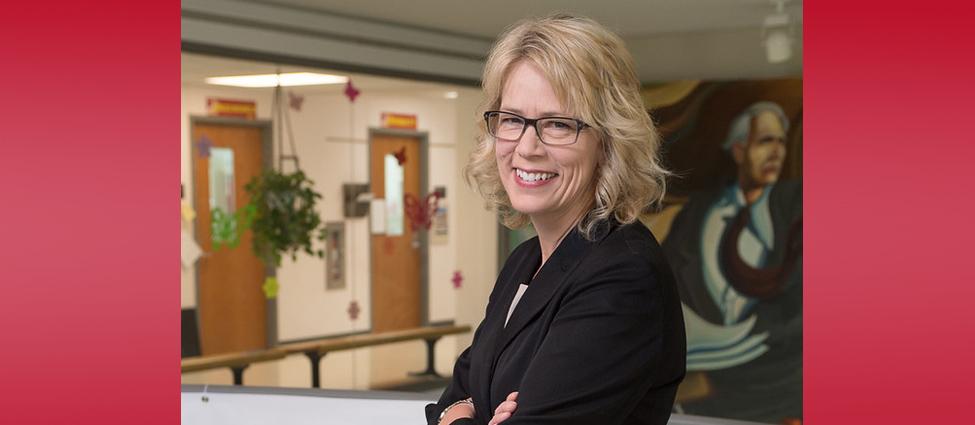 Brooke Moore
Outstanding First-Year Advocate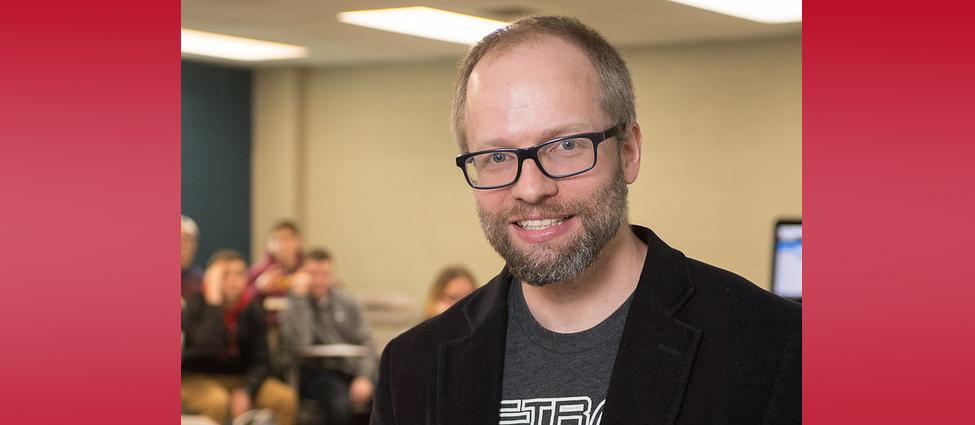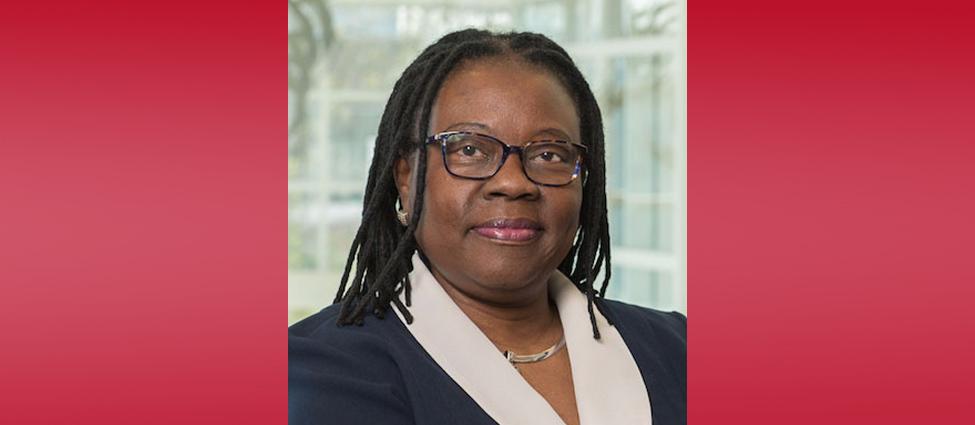 Olukemi Fadayomi
Distinguished Service Award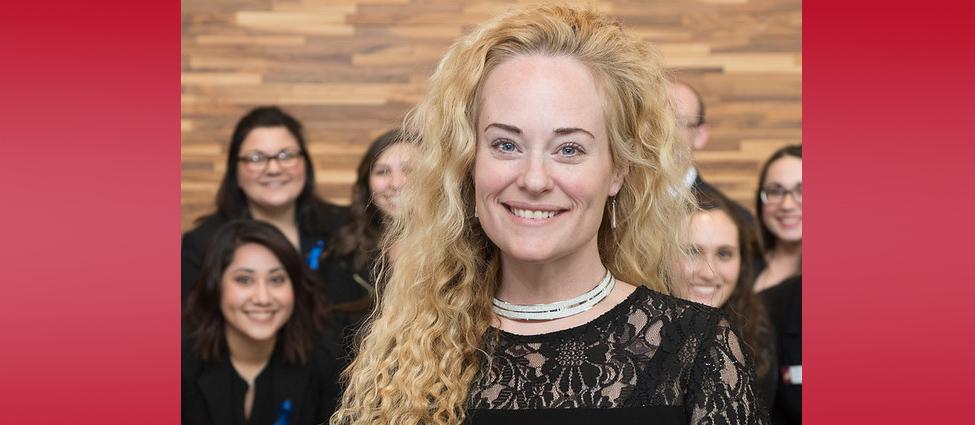 Karyn Kiio
Adjunct Teaching Excellence Award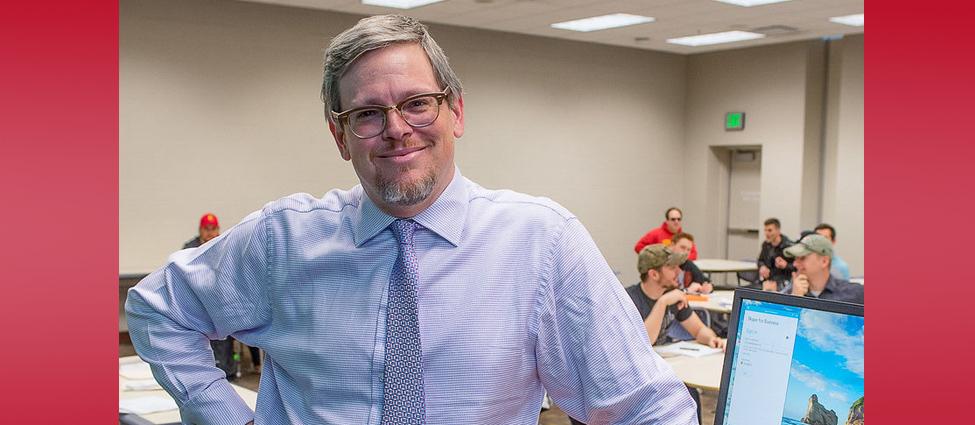 John Scott Gray
Distinguished Teacher Award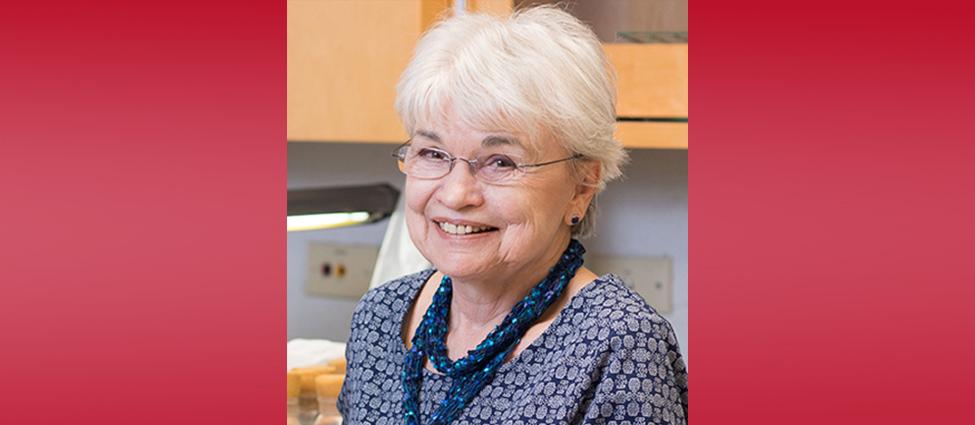 Mary Murnik
Diversity Enhancement Award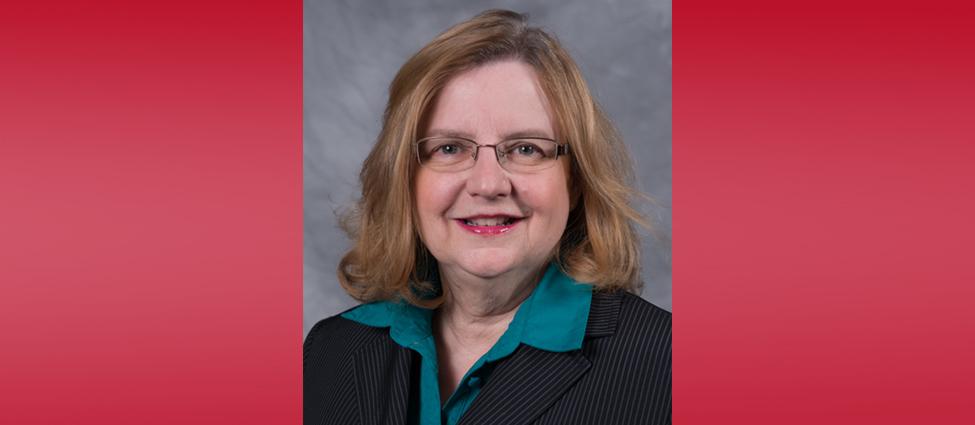 Donna Green
Excellence in Course Assessment Award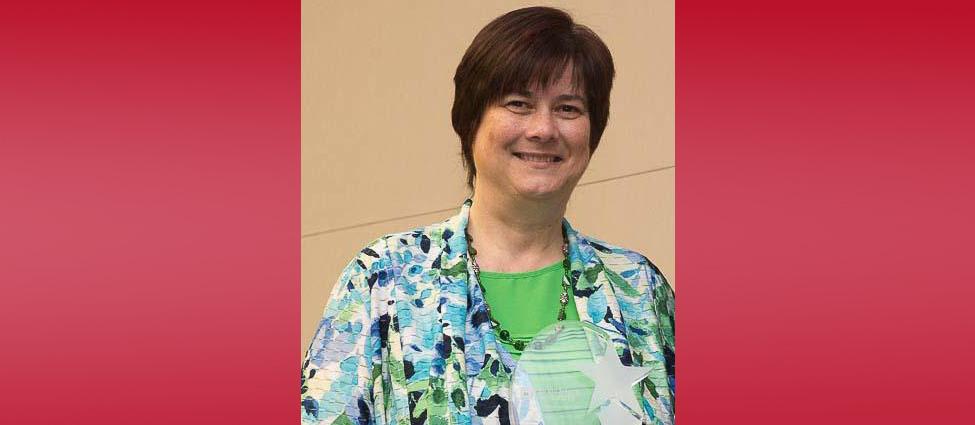 Laura Dix
Outstanding Academic Advisor
2018 Award Nominations are now closed.
So many of our colleagues embody a passion and work ethic worth emulating. These individuals positively impact the lives of others through their professional commitments. Every year, we ask the members of our campus community to nominate their deserving colleagues for the Academic Affairs Awards. Each award is assigned an award committee comprised of representative faculty members from our academic colleges and/or individuals related to the purpose of the award.
Click below for a description of each award including evaluation criteria, eligibility, and nomination process. Submissions for all 2018 awards were due by 5 pm on February 2, 2018.
Criteria
If you have questions, please contact Carrie Franklund at CarrieFranklund@ferris.edu or (231) 591-3534.
See Academic Affairs' Awards in History page
---
2018 Academic Affairs Award Winners:
Academic Scholar Award- Christopher M. Redker
Adjunct Teaching Excellence Award- Sarah Rescoe
Distinguished Service Award- Jennifer J. Johnson
Distinguished Teacher Award- Deborah A. Rockman
Diversity Enhancement Award- Olukemi Fadayomi
Excellence in Course Assessment Award- Kali M. VanLangen
International Educator of the Year Award- Christine Vonder Haar
Outstanding Academic Advisor Award- Dawn Schavey
Outstanding First-Year Advocate Award- Anne Spain
Richard W. Griffin Political Engagement Award- Kristi L. Scholten
Helen Gillespie Ferris Distinguished Woman Leader Award- Olukemi Fadayomi
Awardee information coming soon!
2017 Academic Awards Recipients
Christian Peterson, Adjunct History Professor, is the recipient of the 2017 Academic Scholar Award, which recognizes a member of the academic community who has demonstrated excellence in research, inquiry and/or scholarship.

"Dr. Peterson has produced an exceptional body of original research and scholarly work around the issues of peace, human rights, and democracy and has disseminated his research through numerous book publications, book reviews, peer reviewed articles, conference presentations and panel discussions," wrote the 2017 Academic Scholar Award Committee.

"He collaborates with colleagues across disciplines and teaching levels with the intent of sharing his research with diverse audiences and creating a deeper understanding of history and relevance to current global problems," the committee further wrote. "Finally, Dr. Peterson uses his research and expertise to demonstrate the real-world applications of history to his students."

Nominator Sarah Rescoe, professor in the Department of English, Literature, and World Languages, wrote that Peterson's "application of knowledge is critical for the future wellbeing of students and the U.S., as a majority of the consequential changes occurring in modern society cannot be adequately understood without such uniquely faceted historical analysis as provided by Dr. Peterson."

"I cannot imagine a more relevant scholar to teach history and share knowledge on other interdisciplinary topics such as democracy at Ferris State University. Learning from scholars like Dr. Peterson will provide invaluable, culturally relevant perspectives on teaching that will support Ferris's efforts to integrate a pedagogy of global awareness and inclusion more deeply into current and future classes," wrote Rescoe. "Dr. Peterson is an asset to the university; he holds his scholarship to high standards and requires and encourages the same in his students and colleagues."

"My scholarship starts from the assumption that an active and engaged citizenry can shape government behavior and change the course of history," wrote Peterson. "I enhance my ability to teach in ways that show students the "real world" relevance of historical knowledge and even inspire them to change the world."

Peterson's teacher/scholar model is making a difference at Ferris. "You taught me how to become a better writer and to think and analyze things more critically," wrote student Jordan Horan. "You are one of the two most influential professors I had at Ferris and I greatly appreciate our time together over three courses."

Peterson earned a doctoral degree in history from Ohio University, a master's degree in history from Utah State University, and a bachelor's degree in History from Yale University.

He and other recipients of the 2017 Academic Affairs Awards were recognized on Tuesday, April 25, 2017, at the Employee Service Awards in the University Center.

Each year, the Adjunct Teaching Excellence Award honors a faculty member who personifies teaching excellence. Due to her expertise, dedication, and commitment, Karyn Kiio, an Adjunct Instructor 3 in the Hospitality Management Program in the College of Business, has been selected as the recipient for the 2017 award.

"Karyn has an innate sense of how to effectively engage her students," said nominator Julie Doyle. "She possesses the invaluable ability to lead by example as an educator. The success of the students who have passed through her course has been outstanding. She has found a proven way to teach a skill set, not just a topic, to her students."

The Adjunct Teaching Excellence Award Committee provided these comments, "Karyn has exhibited exceptional skills as an educator and as a leader in the Hospitality Management Program since she started teaching full time at Ferris State University in the fall of 2011. Karyn has worked closely on course design and instructional techniques in the program. She has been instrumental in improving course offerings in the restaurant and hotel discipline and taking the lead in developing the new Brew Management Associates degree that was launched in Fall 2016."

Regarding teaching, Kiio writes, "Our students should be responsible for their learning and we are facilitators of that learning. My job is not to always give answers, but instead pose questions and challenges to encourage a passion and enthusiasm for lifelong learning."

Kiio's energy toward her teaching and students is a positive influence on campus. "Professor Kiio's impact ripples throughout the University, touching the lives and careers of students and acting as a shining example to fellow faculty of how far you can reach when you have passion for what you do," said Maci Palmer, Hospitality Management student.

Kiio was also recognized for her work with students outside of class. "She has also developed opportunities for students to gain valuable industry experience working with the X Games. In addition to her role in the classroom, Karyn serves as the advisor to the Snow Shredders and Love Your Melon RSOs, assists with the annual Hospitality Gala, and is active in a variety of campus initiatives to educate students on social justice issues such as human trafficking," wrote the Award Committee.

Kiio earned a master's degree in Career Technical Education from Ferris State University, a bachelor's degree in English: Creative Writing Concentration and a bachelor's degree in Sociology: Racism and Inequality Concentration, both from Central Michigan University. She has also completed Professional Development Education, Culinary, from Johnson and Wales University.

Kiio and other recipients of the 2017 Academic Affairs Awards were recognized on Tuesday, April 25, 2017, at the Employee Service Awards Celebration event in the University Center.

Olukemi Fadayomi, Professor of Biology in the College of Arts and Sciences, received the 2017 Distinguished Service Award for her leadership in the local, state, national, and international community as well as in her mentor role.

"Dr. Fadayomi exemplifies the meaning of service within the university community and beyond. She has chaired the University Curriculum Committee and sat on many committees within her department and college. Dr. Fadayomi has also focused on global as well as diversity and inclusion initiatives," the 2017 Distinguished Service Committee noted.

"My service philosophy is built on the principle that was instilled in me as a child, 'to whom much is given, much is expected,'" wrote Fadayomi. "Service is about helping others. I have served with a conviction that one should serve a cause that is higher than self, and with the hope and belief of making each community better with my contributions."

In addition to chairing the University Curriculum Committee, Fadayomi co-founded the Women's Leadership Forum to encourage women to attend the Higher Education Resource Services Summer Institute (HERS). She has provided assistance to many other University, college, and department committees and initiatives.

At the international and national level, Fadayomi has advocated for her discipline and raised awareness of Ferris as a Fulbright Scholar at the University of Namibia, Africa; as an external Assessor at Kwame Nkrumah University of Science and Technology, Kumasi, Ghana, West Africa; and as a Peer Reviewer for the Higher Learning Commission. She represented Ferris at the Polytechnic of Ibadan, Nigeria, which forged an Education Partnership agreement between the two institutions.

In addition to administrative service, Fadayomi has made an impact as an academic advisor. "An advisor recommends course schedules and fills out paperwork, but a mentor inspires and motivates students to do more than they ever could imagine on their own. For me, Dr. Fadayomi falls firmly in the latter category," wrote biology student Alex Warju. Fadayomi also serves as an advisor to the Ferris African Student Union RSO.

Fadayomi earned a doctoral degree in Biology from North Texas State University, a master's degree in Biology from Stephen F. Austin State University, and a bachelor's degree in Biology from East Texas Baptist University.

Fadayomi and other recipients of the 2017 Academic Affairs Awards were recognized on Tuesday, April 25, 2017, at the Employee Service Awards in the University Center.

Philosophy Professor John Scott Gray has been named as Ferris State University's recipient of the 2016-2017 Distinguished Teacher Award.

Gray, a resident of Canadian Lakes, Mich., came to Ferris' College of Arts and Sciences in the fall of 2006, having earned his Bachelor of Arts, from Furman University, in Greenville, S.C.; a Master of Arts from Baylor University in Waco, Tex.; and a Ph.D., from Southern Illinois University, in Carbondale. The Distinguished Teacher Award Committee made its selection, following a process that includes classroom visits, student input, evaluation of semifinalist essays and curriculum vitae, and interviews with finalists.

"I am truly excited by, and love my job," Gray said. "I am feeling very much honored to be selected as the recipient of the Distinguished Teacher Award."

Provost and Vice President of Academic Affairs Paul Blake said the university is proud to see Gray win the award.

"This award comes to Dr. Gray along with some very distinguished company and very accomplished practitioners," Blake said. "John fits that company beautifully. His energy, passion for his content area, and intense and genuine concern for students, is exemplary and make this a very wise choice."

The Provost's office hosted a dinner in Gray's honor on Tuesday, April 11, 2017.

"When I spoke at that gathering, one of the first things I felt was melancholy," Gray said. "Receiving this honor means I have reached a mountain peak. But now, I see my task as continuing to earn this award in the classroom, and serving the university."

College of Arts and Sciences Dean Kristi Haik also praised Gray, describing him as "one of our best and brightest faculty members."

"John Scott Gray is not only an outstanding professor, but an outstanding person," Haik said. "His commitment to his students, his colleagues, his discipline and the university is part of what make him so deserving of this award."

Gray has taught more than a dozen classes while on the faculty at Ferris, and has led Study Abroad trips to Italy, France and Spain. He has published "Introduction to Popular Culture" with fellow Humanities faculty Randy Groves and Robert Quist, and offered contributions to a dozen publications during his service to the university.

"Every Monday morning, I find myself wanting to join my students and colleagues, as it is a great experience to be a university professor," Gray said. "The Distinguished Teacher Award is something I very much wanted, as it is the highest honor for a teacher at this university. I see myself as a teacher, first."

Gray added that the support of his wife, Jo, and his son, Oscar, is a key component of his personal and professional accomplishments. He officially received the Distinguished Teacher Award at Ferris' Employee Service Awards reception on Tuesday, April 25, 2017, in the University Center ballroom.

Professor of Biology Mary Murnik has been chosen as the recipient of the 2017 Diversity Enhancement Award for her significant contributions in fostering diversity and inclusion at Ferris State University.

Assistant Dean for Collections and Access Services Leah Monger wrote in her nomination letter, "Mary has been a champion for women and social justice at Ferris since she was hired as the first woman to head the Biology Department in 1980."

"Mary was a pioneer in fostering dialogue about diversity issues at Ferris…and [has] worked tirelessly and diligently to facilitate difficult conversations and lay the groundwork for the creation of the Senate Diversity Committee and the grass roots Diversity Counts! Initiative," said Monger.

"Starting early in her career, before she arrived at Ferris, Mary has been a champion for equity and diversity," wrote Associate Provost Roberta Teahen in her letter of recommendation. "Mary exemplifies a commitment to diversity in her teaching, her service, and her continuing leadership efforts at Ferris and in the larger community. She models this through building positive personal and professional relationships with varied Ferris constituencies."

Murnik co-founded the Ferris Professional Women organization which supported and advocated for women employees as well as mentored student leaders. She has served in many positions and continues to be very active in the community's American Association of University Women (AAUW) which raises money for student scholarships and supports professional women. From 1985-2014, Mary helped organize Take Back the Night annual events in Big Rapids and on campus to raise awareness to end sexual, relationship, and domestic violence in all forms.

While Murnik is known for being an exceptional mentor and role model to both men and women, as a geneticist, she has a heart for guiding women in traditionally male-dominated STEM fields. Murnik was pivotal in establishing a student chapter of the National Organization for Women (NOW) at Ferris in 1987 where she still serves as the faculty advisor. She is also the faculty advisor for the Ferris Pre-Dental Club and served for many years as the faculty advisor for Zeta Phi Beta, a primarily African-American social sorority. Murnik also mentored female students from 2001 – 2011 as a member of Select 60, a campus organization of women faculty and administrator mentors.

Mary has received numerous awards. She received the Ferris Distinguished Teacher Award (2007) and Michigan Association of Governing Boards' Award for Teaching Excellence (1998) for her commitment to students. She also received Ferris' Dr. Martin Luther King Social Justice Award (2004) for her advocacy for diversity on campus and her advising and mentoring of female students. As further evidence of her commitment to women and students, Mary was recognized and honored as the Ferris Professional Women 'Woman of the Year' (1998).

Murnik earned a Bachelor of Science in Zoology and a PhD in Zoology (Genetics) both from Michigan State University.

Murnik and other recipients of the 2017 Academic Affairs Awards were recognized on Tuesday, April 25, 2017, at the Employee Service Awards in the University Center.

Was not awarded in 2017.

Donna Green, Associate Professor of Marketing, has been chosen as the recipient of the 2017 Excellence in Course Assessment Individual Award. This awards honors faculty members who effectively use assessment tools to evaluate and improve student learning.

Associate Provost of Accreditation, Assessment, Compliance and Evaluation, Roberta Teahen writes for the Excellence in Course Assessment committee, "Dr. Donna Green was recognized for her work with MKTG 378 (Marketing Data Analysis). Following assessment of student results, she made changes to the course design and tweaked assignments each term. From F2014 through F2016 student learning increased each term."

"An interesting twist that Dr. Green has incorporated is that she shares the data with the students, and at times, has them analyze the raw data relating student grades to their efforts, e.g., not doing the portfolio assignments in a timely manner (homework to reinforce leaning) resulted in much lower grades on examinations (not a surprise to faculty but meaningful to students)," wrote Teahen.

The Excellence in Course Assessment committee noted other changes that Green made and documented in TracDat. These include: more frequent examinations covering less material increases overall learning (exam scores increased not just on those exams but also on the final), and incorporation of the 'growth mindset' (Carol Dweck) has motivated students to believe they can learn and achieve in the course. As these changes and their results are documented in TracDat, when the course assignment changes to another faculty member, all this information is available for their use.

Green has served as both a faculty member and an administrator. For eleven years, she served at the University of Windsor, in Ontario, Canada, as a Marketing professor engaging in teaching, research and service. She then worked as an academic administrator at several Michigan universities leading faculty development, serving as an academic dean, and as a member of the Provost Leadership Team. She has been honored with a Teaching Excellence Award from both the Academy of Marketing Science and the Academy of Business Administration.

Green is a peer reviewer for the Higher Learning Commission and is serving on Ferris' Reaffirmation Steering Committee in preparation for the Higher Learning Commission's accreditation visit in 2020.

Green earned a doctoral degree in business, specializing in marketing, from the Richard Ivey School of Business, University of Western Ontario; a Master of Business Administration from the University of Saskatchewan, and a Bachelor of Science in psychology from Ohio State University.

Green and other recipients of the 2017 Academic Affairs Awards were recognized on Tuesday, April 25, 2017, at the Employee Service Awards in the University Center.

Ana I. Dávila, Associate Professor of Spanish in the College of Arts and Sciences, has been chosen as the recipient of the 2017 International Educator for her exceptional achievement in international education.

"Not only will you observe her tremendous involvement, time, and commitment to so many Spanish-related as well as international events and to so many international students, but also you will discover her quiet, behind-the-scenes dedication to our students overall in her role as an international liaison and advocate," wrote nominator Professor Christine Vonder Haar.

"She offers a hand of welcome and a haven of tolerance and cultural understanding, whether in her classroom, on campus, on a field trip or study abroad, or in her own home sharing a meal, a holiday, or simply conversation. This kind of hospitality and relationship is especially noteworthy and significant in these times of such uncertainty and fear that international students may be feeling," wrote Vonder Haar.

Dávila has played a pivotal role in the study abroad programs at Ferris including organizing and leading eight trips to Spain and Costa Rica. "Ana is a Ferris icon who, for so many years, has enhanced the lives of many students, helping them in the process of becoming richly educated in global and international understanding and become world citizens," wrote nominator Professor Daniel Noren.

"The role of international education has become an important aspect in higher education because advances in technology have changed the way we communicate and interact with others and have helped to bring people closer together," wrote Dávila. "Professors… have the responsibility to promote diversity in academia at all levels. In order for this diversity to take place, an open and respectful environment needs to be fostered so that constructive dialogues can start in the classroom and extend to the general campus community."

Dávila is also known as an inspiring teacher and dedicated advisor to the Ferris Spanish Club and Hispanic Student Organization. "Throughout my years at Ferris, I have witnessed Ana's commitment to the promotion of the Spanish culture and language, as well as her altruistic regard for the progress of her students," wrote student Ebony Morrissette.

Regarding scholarship and University service, "Ana has served on many departmental committees, attends and presents at conferences in her discipline, and was recently granted a sabbatical to Costa Rica. She has also been instrumental, along with the other faculty in the Spanish area, in recently getting the Spanish Major passed," wrote Noren.

Dávila has completed doctoral coursework in Spanish Literature at Florida State University. She also earned a master's degree in Library Science from Florida State University and a bachelor's degree in Spanish Literature, from the University of Puerto Rico, Mayagüez Campus.

Dávila and other recipients of the 2017 Academic Affairs Awards were recognized on Tuesday, April 25, 2017, at the Employee Service Awards in the University Center.

Known for her dedication and passion in advising students, Professor of Marketing Laura Dix has been selected as the recipient for the 2017 Outstanding Academic Advisor award.

"Dr. Laura Dix is a committed and highly effective advisor, who serves not only her assigned advisees but goes beyond to provide support to numerous additional students to help them have a positive experience in their programs," wrote Assistant Director of the Office of International Educator Lisa vonReichbauer in her nomination letter. "She wants students to feel comfortable seeking help from her, but ultimately wants to empower them to solve their own problems. I am always confident that with Laura's help, students make positive and informed choices as they progress through their program to stay on track toward graduation."

Dix sees advising as an extension of her teaching. "As a teacher, I want to help students acquire life-long skills. Helping them to understand their academic choices and consequences of those choices, positive and negative, are important as they make decisions throughout their lives," she wrote in her philosophy statement.

Bachelor of Science Marketing student Alex Bray believes that Dix is the best advisor at Ferris. "Laura is very passionate about helping students reach and exceed their goals. She is always making sure they are heading in the right direction with their classes and are excelling outside the classrooms with involvement in RSOs and Internships," he wrote in his support letter. "She is always looking to assist students in making their dreams come true."

Not only is Dix a resource for students, she is valued by her colleagues for her knowledge and expertise. Assistant Professor of Marketing Linda Fernandes Butler wrote in her letter of support, "Laura is the advisor's advisor, and she has become the resource for other faculty both within the Marketing department and beyond. She is the person we consult with questions that arise in our own academic advising, due to her depth of knowledge of both the programs within the College of Business as well as the processes within the University. Laura has the experience with almost any potential situation that could arise during advising and the knowledge of how to resolve it."

Marketing Department Chair Jeffrey Ek reiterates Butler's words when he says in his support letter, "Laura's knowledge of university policies, procedures, and requirements is second-to-none. She adapts quickly to policy and procedure changes that frequently happen at the University and is our go-to person when questions arise. If you are looking for the model of what a faculty advisor should be, look no further than Professor Laura Dix."

Dix earned a Bachelor of Science in Electrical Engineering from General Motors Institute (now Kettering University), a Master of Business Administration from Indiana University, and a PhD in Business Administration from the University of Illinois at Urbana-Champaign.

Dix and other recipients of the 2017 Academic Affairs Awards were recognized on Tuesday, April 25, 2017, at the Employee Service Awards in the University Center.

Known for her dedication and passion in supporting and providing superior services to students, Brooke Moore is the recipient of the 2017 Outstanding First-Year Advocate Award. She has recently been appointed as the Faculty Coordinator of Special Projects for the Faculty Center for Teaching and Learning (FCTL) and continues as the Texas Cohort Program Director for the Doctorate in Community College Leadership (DCCL).

Moore has worn a number of hats since coming to Ferris in 2006. As a Visiting Assistant Professor of Communication, she developed a reputation for being a warm and engaging instructor and was highly sought by students for her enjoyable public speaking course. The Faculty Center for Teaching and Learning leveraged Moore's expertise when she worked as the FCTL's Faculty-In-Residence. For the last three years, Moore has been the Coordinator of First Year Seminars and an Academic Advisor in the unit of Retention and Student Success.

Moore's commitment to excellence in education was recognized when she was named Ferris State University's 2013 recipient of the Adjunct Teaching Excellence Award. Since then, she has made signification contributions to improving college success for first-year students.

"My philosophy in working with first-year students is based on the theory of empowerment," wrote Moore in her nominee response form. "I work to support students by listening and providing appropriate resources, so they are able to be well informed to make their own choices. I take a positive outlook in helping students and see myself as a support coach."

Moore often works one-on-one with students and says that she welcomes being their first contact and always makes time to talk. She participates in the Academic Support Center's Speaker Series with the presentation, "Go Big or Go Home: 10 Habits of Highly Effective Students" to help students practice the right habits.

In addition to her personal impact on students, Moore has modified the Ferris State University Seminar (FSUS) to provided greater training for the instructors and implement consistent programming across the Seminar. She has also worked diligently to improve the student experience while she was a cohort in the DCCL program.

"I saw this as a great opportunity to work on projects related to Retention and Student Success," she wrote. "For every assignment completed in the program, I found a way to relate it to my job in order to improve the student experience."

Moore earned a Doctorate in Education in Community College Leadership from Ferris State University, a Master of Science in Administration in Organizational Communication from Central Michigan University, and a Bachelor of Science in Management/Organizational Behavior from Miami University.

Moore and other recipients of the 2017 Academic Affairs Awards were recognized on Tuesday, April 25, 2017, at the Employee Service Awards in the University Center.