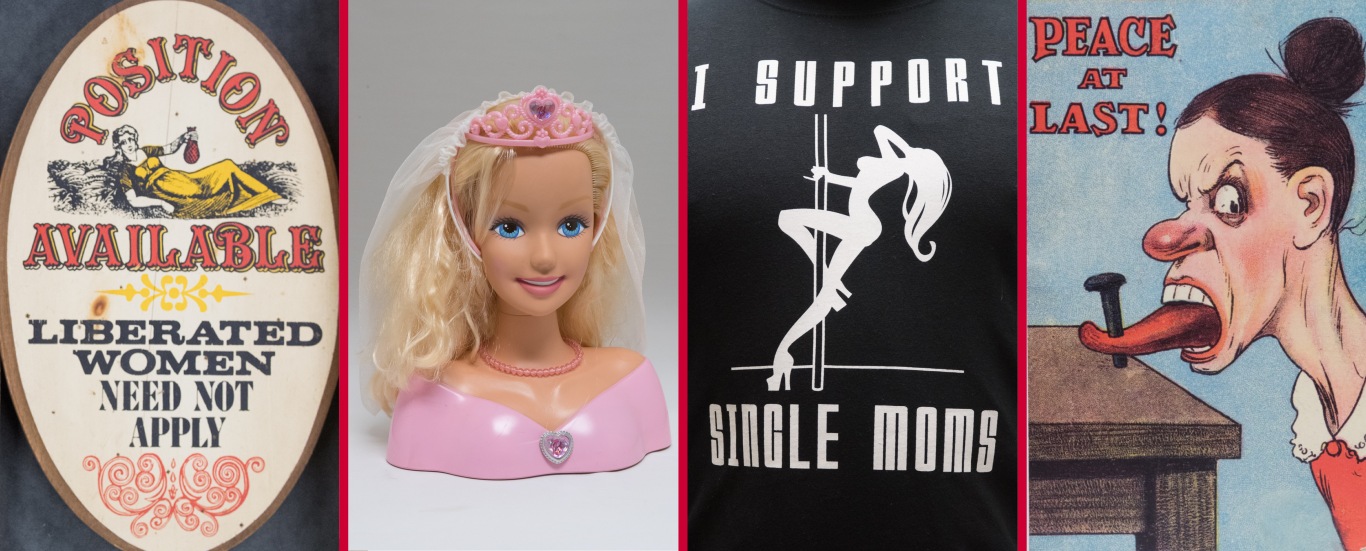 Mission of the Ferris MoSO
The mission of the Ferris Museum of Sexist Objects is to be a leader in raising awareness and inspiring activism in response to everyday items that promote sexism, gendered violence, and female stereotypes. The Museum provides a learning environment that encourages scholarly dialogue and fosters research.
Featured Article:
Election 2016: "What's Wrong with Hillary?"
by Tracy Nichols Busch
Wanted: Women's March Stories and Photos
The Ferris State University Museum of Sexist Objects is gathering stories from Ferris students, faculty and staff who participated in the March on Washington in January or one of the sister marches.If you are interested in sharing your story, please send several paragraphs (or more) and accompanying photos to moso@ferris.edu.
For more information, contact:

Tracy Nichols Busch, Ph.D.
Associate Professor of History
Ferris State University
Lead Faculty, Ferris Museum of Sexist Objects
Faculty Advisor, Phi Alpha Theta History Honor Society
820 Campus Drive
Big Rapids, Michigan 49307
Phone: 231-591-5846
Email: tracybusch@ferris.edu
"Question: How do you manage to oppress over 50 percent of this society's population and not have a revolution on your hands? Answer: You make it seem 'normal.'"
—Heather W. Hackman