The Men's Rugby team at Ferris State was established in 1991 and the goal of the team is to play rugby, keep the Ferris traditions alive and have as much fun as possible while doing it!
Joining rugby not only allows you to travel on a competitive club sports team, but it also allows you to make friends, stay in shape, participate in community service, meet other students from around the region and country, and have a lot of fun doing so! You can not find another team that is as supportive, enjoyable, and accepting as us.
You don't need to have any previous experience to come out, you just need an open mind and commitment.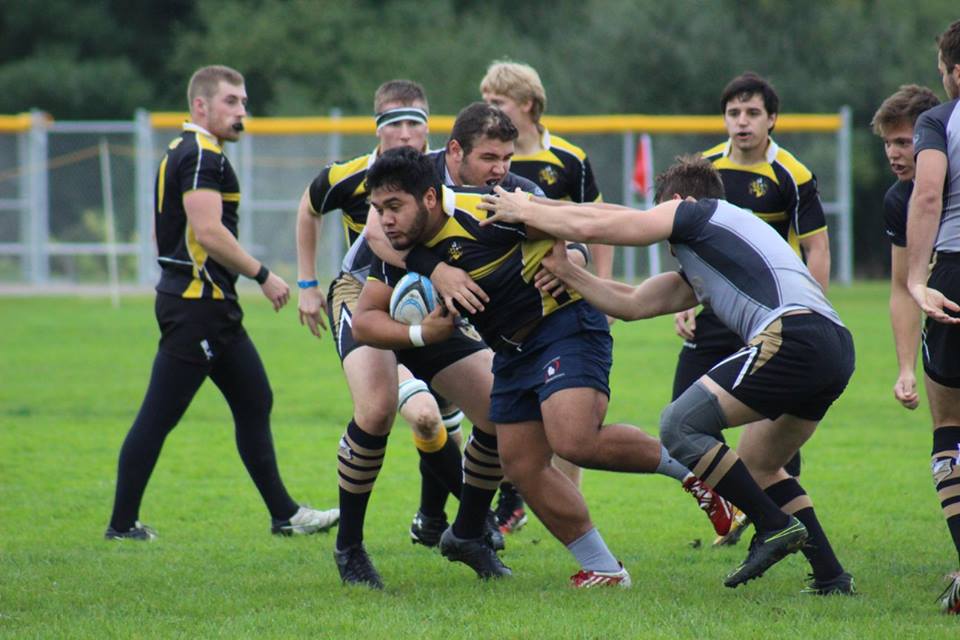 Men's Rugby Club at Ferris State can be contacted by:
Social Media: Men's Rugby
OrgSync Profile: Men's Rugby
Youtube video: Men's Rugby
Email: rezlere@ferris.edu