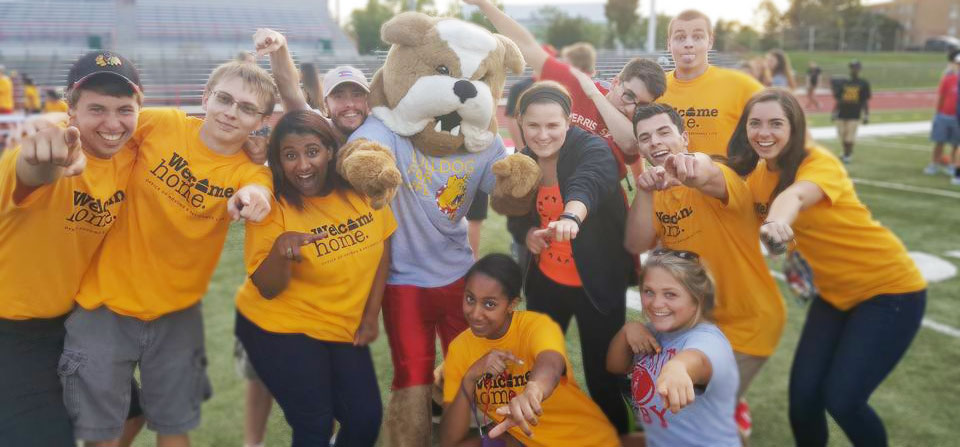 We are very pleased that you have made Ferris State University your college of choice. The education you receive from Ferris State will truly allow you to Imagine More throughout your life to come!
What sets Ferris State apart from many other institutions of Higher Education is the holistic approach to learning; Ferris State recognizes that learning is not confined to the classroom.
Experiences gained from living on campus augment the formal classroom instruction while at the same time providing a safe, comfortable living environment in which students learn, mature and reach the fullest of their potential. Living on campus allows students to fully immerse in the university experience. It is this full engagement with college that best prepares students for success at Ferris State and for the rest of their lives.
Important Dates

Early Contracting Kickoff | November 14, 2017
Same room selection | November 14 - 20, 2017
Open room selection | November 21, 2017
Early Contracting ends | January 19, 2018
First year contracting and room selection begins | January 22, 2018 at 9:00 a.m.
Summer contracting opens | February 19, 2018 at 9:00 a.m.
Current & Returning Residents: Contracting for current residents opens in November or December for the next academic year. Sign your housing contract or select a meal plan during Early Contracting to secure your space.

New Residents & Freshman: Contracting for both new residents and Freshmen opens in January or February for the next academic year.