btn-prev
btn-next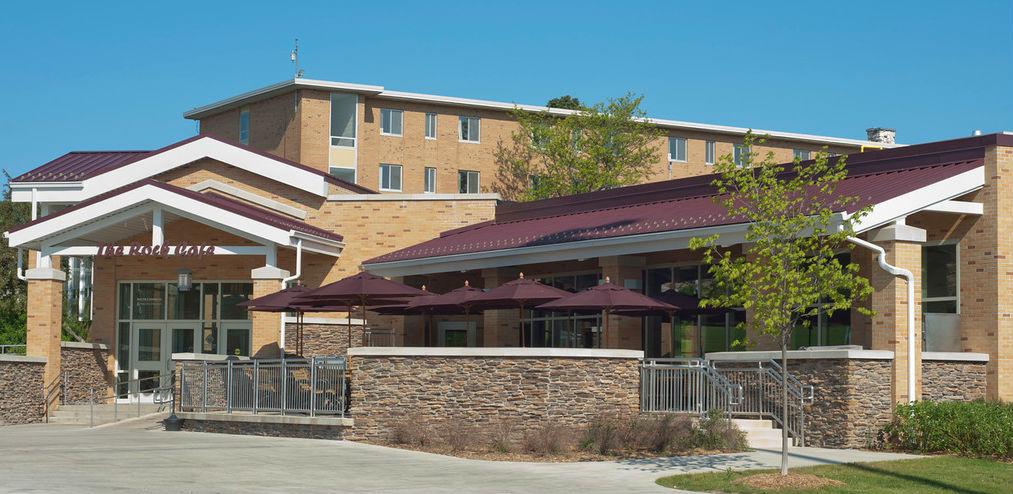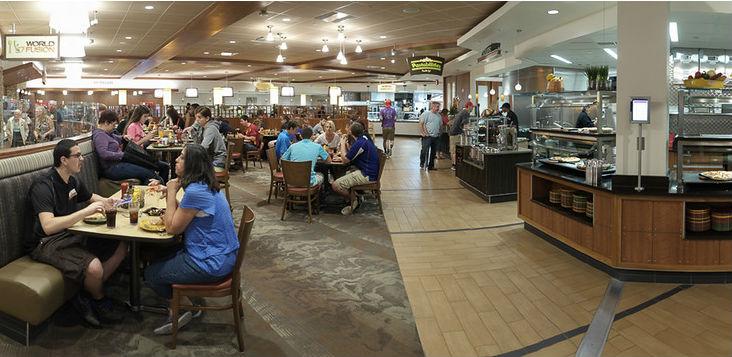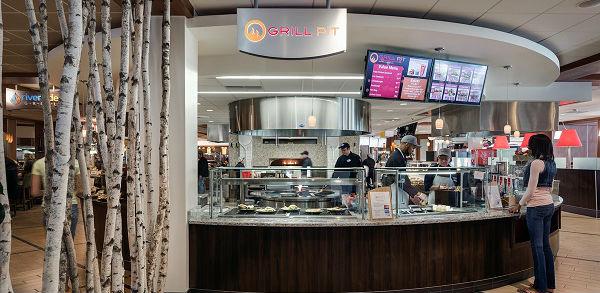 The Quad Cafe
Also offers a retail portion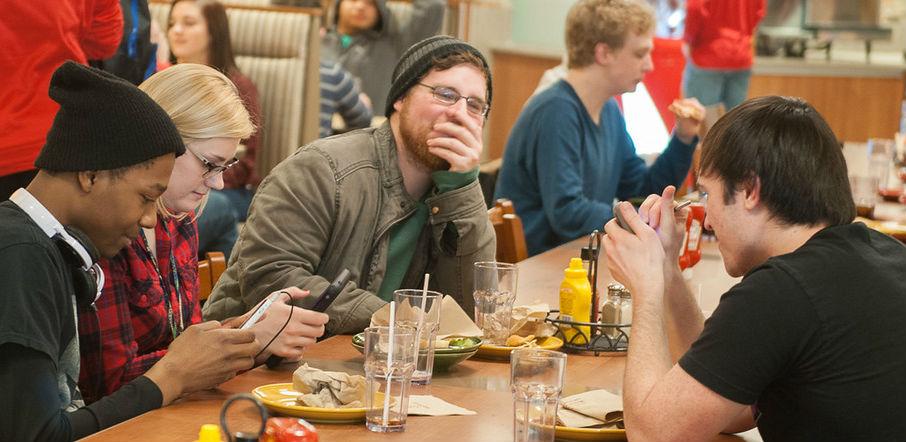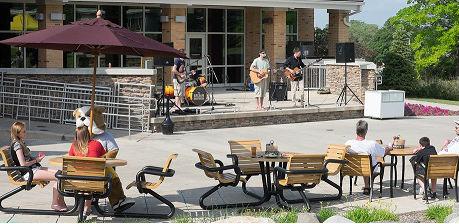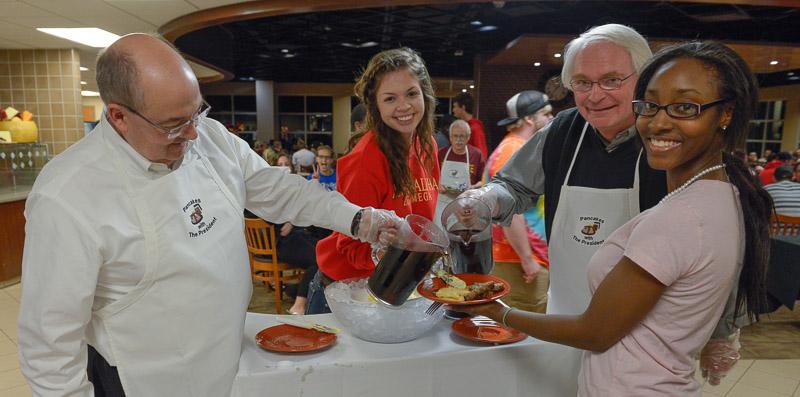 Pancakes with the President
Hosted at the Rock Cafe at each semesters end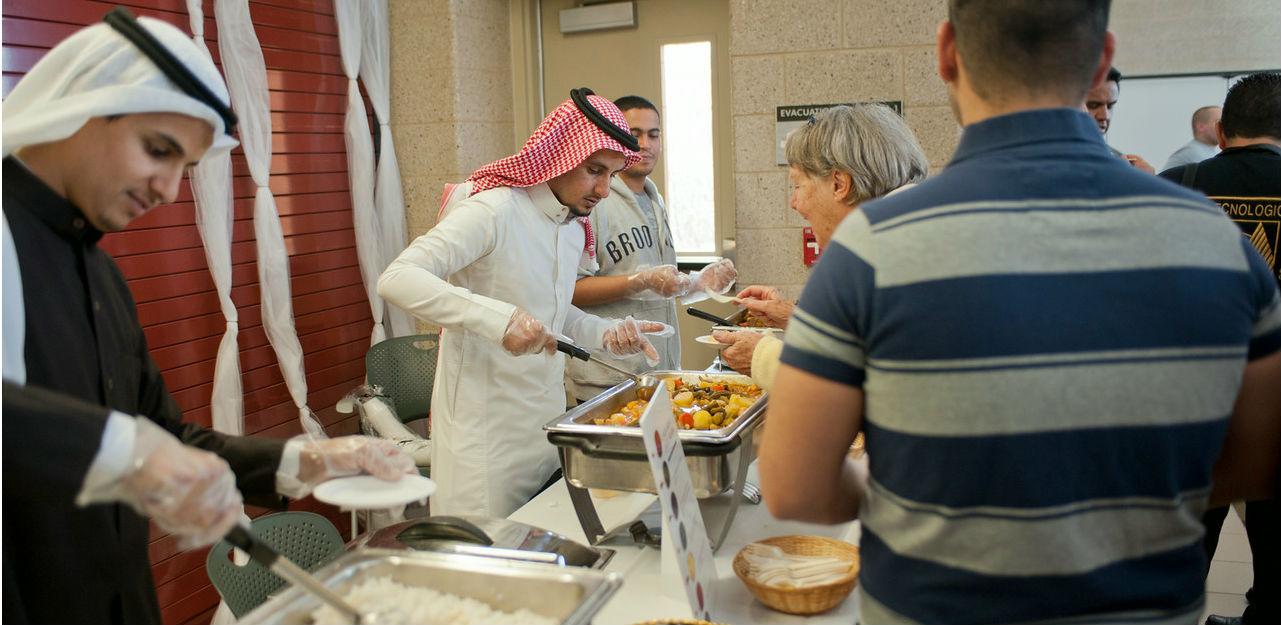 Dining Services aids in the annual International Festival
Where cultures prepare and share a dish from their home
On behalf of our entire Dining Services staff, we want to welcome you to Ferris State University. We play an integral part in helping you make the transition from home life to campus life here in our community. We strive to provide the finest quality food and service at a sensible price to our students, faculty, staff, and guests. Pleasing you is not only our primary goal, it is our job!
Our meal plans offer flexibility, convenience and impressive food value. Each of our food service operations provide a variety of carefully prepared, nutritious, and flavorful foods along with personalized service for a delightful dining experience. While focusing on the food and service is a main priority of ours, we are also focusing on the professionalism and cleanliness of our operations. Knowing that this is also key in providing excellent service, we make all of these aspects our top priorities to make your experience the best it can be.
+1 entry 18-19 housing contract
+1 entry 18-19 meal plan Anytime/Express125
We are giving $100 Bulldog Bucks every week until the end of the semester. Enter early to boost your chances to win. See details.
We are happy to announce exciting changes to campus dining this year. We understand that seating has been limited at the Quad Café. Here is what we did to help…
We added 60+ seats to the Quad Café by reorganizing the Quad Food Court and adding the Snack Shack and Meal X-Change program.
A new shuttle bus is available to take you from the UC to the Rock and back running every five minutes from

11:00 a.m. to 2:00 p.m.

Monday

through

Thursday

.
Hispanic cuisine is now served at The Rock during lunch from

11am to 1pm

Monday

through

Friday

.
Don't forget, you can use your Bulldog Bucks, Cash, or Credit/Debit Cards at Starbucks, Sushi with Gusto, Grill Pit, Snack Shack, Founders Grille, The Market, and Coca-Cola vending machines.