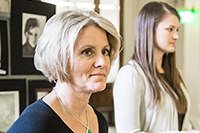 Todd Recognized with Educator of the Year Honors by Michigan Art Education Association
There aren't many awards in the world of education, so when Cindy Todd, chair of the Art Education program at KCAD, garnered two of the highest honors in her field, she knew that she had accomplished something special. more...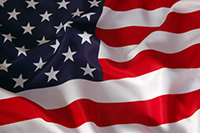 President's Office to Host Veterans Day Breakfast Event, Nov. 11

The event takes place on Tuesday, Nov. 11 beginning at 7:30 a.m. in the Granger Center for Construction and HVACR Atrium. The breakfast will be followed by a brief program at 8 a.m. more...
News Headlines
» This Week at Ferris (Oct. 27-Nov. 1)
» AMA Chapter to Host Alumnus Wyckoff for Social Media Presentation

» Ferris Theatre to Perform Musical, 'The Addams Family'
» University Hosted 'Racism: Ain't Nobody Got Time For That!' Workshop
» Second Annual Spathelf Lecture Event Featured Frank Ascione
» Paul Collins to Present 'America at Work' Art Exhibit at Artworks
» Local District Candidates to Participate in PEP's Town Hall Meeting
» Read More Ferris State University News Headlines