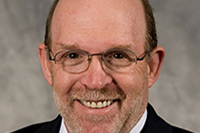 Ferris Provost Fritz Erickson Named Northern Michigan University President

The Northern Michigan University Board of Trustees voted to confirm Ferris State University Provost and Vice President for Academic Affairs as their new president. more...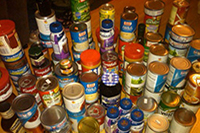 Dump and Run Encourages Ferris Students and Community to Collaborate to Help People

The eighth annual Dump and Run, an event that offers Ferris State University students and community members opportunities to donate items to those in need, begins Monday, May 5 and continues through Friday, May 9. more...
News Headlines
» This Week at Ferris (April 21-26)
» Law Enforcement Students Volunteer to Make Big Rapids Better
» #FerrisSocial Conversation: Amanda Jewell
» MCO Professor, Student win Michigan Optometric Association Awards
» KCAD Invites Public to Explore Work of 2014 Graduates May 6-10
» Trio with Hospitality Ties Recognized at EPIC Awards Event
» Hospitality Students Earn Kent County Lodging Association Scholarships
» University Names Recipients of Distinguished Staff Awards
» Coaches Daniels and Famulak to Participate in Sports Speaker Series
» Read More Ferris State University News Headlines