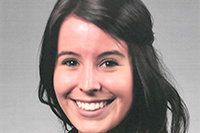 Student Earns Breaking Traditions Award from Michigan Department of Education

Quincee Denault is a 4.0 student majoring in Mechanical Engineering Technology in the College of Engineering Technology. She graduated from Lowell High School in May 2012. more...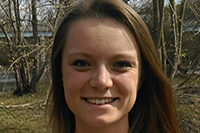 Nuclear Medicine Technology Student Explains Why Ferris was her Top Choice

Rebecca Rasanen,  senior in Nuclear Medicine Technology from Baraga, Mich., believes that Ferris should be a top choice (#Ferr1s) for others because of the quality education that students receive at Ferris. more... 

News Headlines
» Richard L. Rought Surveying Scholarship Now Endowed
» Carmody Named Title IX Coordinator/Associate Dean of Student Life
» Snyder Appoints Alumnus to Builders, Maintenance and Contractors Board
» Michigan College of Optometry Dean Damari Named Alumnus of the Year
» Top Taggart Field Track Renovation Project Underway
» New Shapiro Opportunity Scholarship Rewards Student Efforts
» Schultz Named the 2015-16 Entertainment Unlimited President
» Bray Named 2015-16 American Marketing Association President
» Read More Ferris State University News Headlines