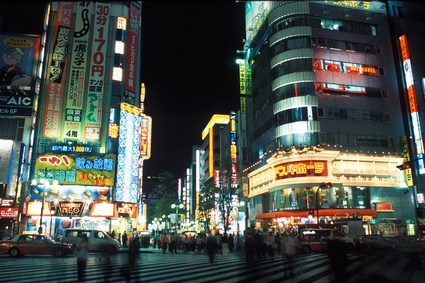 Education: Japanese People, Society and Culture
May 9 - 23, 2016
Application · Budget Sheet
Students will learn about education in East Asia while developing global, cross cultural sensitivity, and awareness through interacting with people, society and culture in Japan - including interactions with college professors, school teachers, and students in both private and public schools. Basic language skills, customs and history will be learned through class discussions and excursions. Students will also have to opportunity to meet with students in Japan and develop an understanding of students' learning experiences in the country. Visits to museums and culturally significant sites will expand the student's knowledge and understanding of the Japanese culture.
EDUC 390 Study Abroad to Japan (3 credits)
Estimated Cost of Study Abroad Experience:
Program cost: $2,420. Includes ground transportation, lodging, some meals, activities, and insurance.
Airfare: $1,920. Costs may vary by traveler.
Tuition: $392 per credit, undergraduate junior/senior rate.†
Estimated Total Cost (with 3 credits): $5,516.00
Not included in estimated cost:
Passport

Required textbooks and supplies
Personal expenses, some meals
Please contact faculty for detail of expenses related to this program.
†Tuition rate for freshman/sophomore participants is $382 per credit hour.
Students will stay in hotels.
Day 1

-

Monday, May 9: Depart USA
Day 2

-

Tuesday

, May

10: Arrive Tokyo/Narita airport and hotel
Day 3

-

Wednesday

, May 11: Visiting Meiji Univeristy, Tokyo Technical College, temples, and shrines

Day 4

-

Thursday

, May

12: Visting Hino Motor Company, and shrines. Depart for Nagoya.
Day 5

-

Friday

, May

13: Visiting Toyta Motor Company, Chukyo University.
Day 6

-

Saturday

, May

14: Depart for Kyota. Visiting shrines and temples.
Day 7

-

Sunday

, May

15: Visiting Nara shrines and temples.
Day 8 - Monday

, May

16: Visting Otemon Univeristy, shrines, and castle.
Day 9 - Tuesday

, May

17: Visiting Memorial park, dormotories, Matsuda Motor Company in Hiroshima.
Day 10 - Wednesday

, May

18: Departing for Utsnomiya shopping areas.
Day 11 - Thursday

, May

19: Visitng shrines, daycare center, junior high school, and elementary school.
Day 12 - Friday

, May

20: Departing for Nikko, shrines, shopping areas, and parks.
Day 13 - Saturday

, May

21: Departing for Tokyo, shrines, shopping areas, and business areas.
Day 14 - Sunday

, May

22: Visiting fish market and Imperial Palace.
Day 15 - Monday

, May

23: Depart Tokyo for USA