International Advertising and German Culture
July 9 - August 5, 2016
Application · Budget Sheet
Learn about international advertising and German culture in Germany and The Netherlands. Students seek consumer insights on a featured product based on cross cultural analysis of USA, Germany and Holland. Reading and lecture establish a basic understanding of general advertising terms, principles and practices of marketing communications.
Students will construct basic messages/appeals based upon continuation of a brand's messaging (standardization) or adaptation to local culture. Students learn basic quantitative and qualitative research methods, how to write a creative brief and construction of a basic ad plan book. Considerable time is spent outside the classroom with travel to advertising agencies and international marketers in Germany and Holland.
AIMC 390: International Advertising (3 credits)
GERM 331: German Culture (3 credits)
Canals of Amsterdam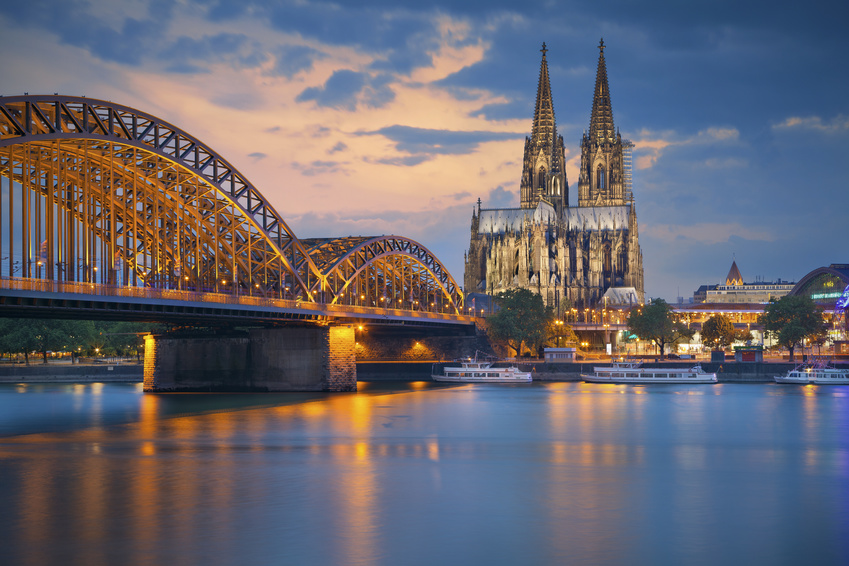 Cologne and the Rhine River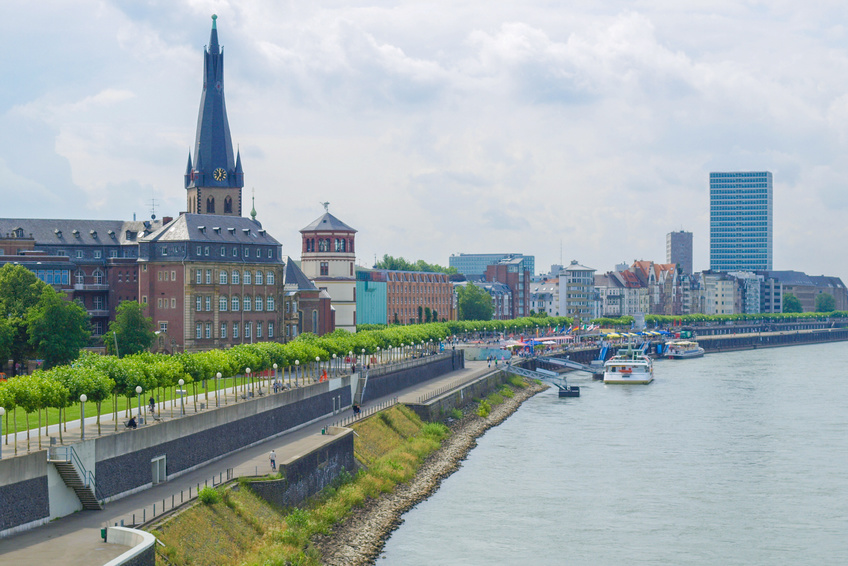 Dusseldorf
Estimated Cost of Study Abroad Experience:
Program cost: $3,055. Includes ground transportation, lodging, meals, field trips, contingency fee, and insurance.
Airfare: $1,500. Costs may vary by traveler.
Tuition: $392 per credit, undergraduate junior/senior rate.†
Estimated Total Cost (with 6 credits): $6,907.00
Not included in estimated cost:
Passport: $95

Required textbooks and supplies
Personal expenses, some meals
Please contact faculty for detail of expenses related to this program.
†Tuition rate for freshman/sophomore participants is $382 per credit hour.
Students will reside in various hotels and hostels in the vicinity of the HSRW Kleve campus that serves as the teaching site and program headquarters.
Classes and program headquarters at Hochschule Rhein-Waal
Marie-Curie-Straße 1, 47533 Kleve, Germany
Saturday, July 9: Arrival in Amsterdam, The Netherlands
Sunday, July 10: Arrival by train and bus in Kleve
Monday, July 11: First day of instruction in Kleve
Friday, August 5: Departure from Amsterdam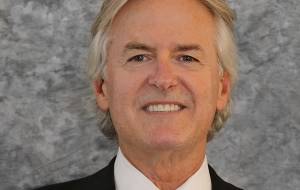 Advertising:
Clay Dedeaux, BUS 334
(231) 591-2448
ClayDedeaux@ferris.edu
Dr. Clay Dedeaux is a tenured full professor in the marketing department including International Marketing. Dr. Dedeaux also teaches the capstone AIMC course "AIMC Campaigns." Prior to teaching for FSU, Dr. Dedeaux earned his Ph.D. in Media and Information Studies at Michigan State University. He also worked for 30 years in advertising and marketing in service to international marketers including Bavarian Motor Works, Mercedes Benz and Volkswagen.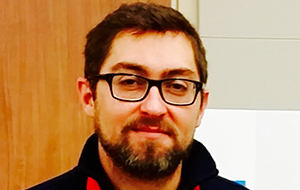 German Culture:
Derek Drake, ASC 3016
(231) 591-2448
DerekDrake@ferris.edu
Dr. Derek Drake joined the faculty of the English, Literature, and World Languagess department at FSU in Fall 2015. Dr. Drake is responsible for the German Program at FSU, and has previously taught German and Dutch language courses at the University of Wisconsin-Madison and the University of Illinois at Urbana-Champaign. Prior to coming to FSU, Dr. Drake earned his PhD at the University of Wisconsin-Madison in Germanic Linguistics, and then worked in the Office of Advanced and International Studies at Saginaw Valley State University. He has a number of research interests, including sociohistorical linguistics, SLA/second language pedagogy, and dialects and contact varieties of languages. Dr. Drake has lived, studied, and worked in Germany and Austria (via the Fulbright Program).