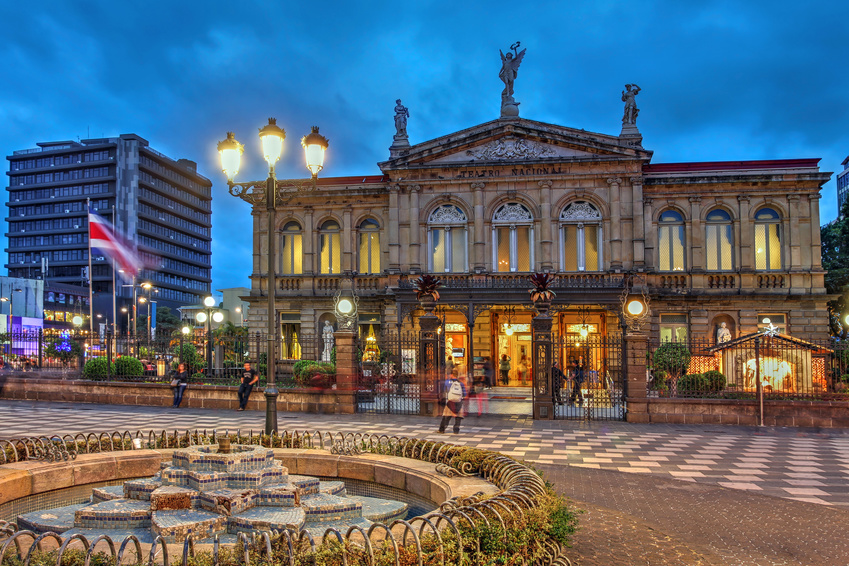 Costa Rican Culture and Spanish Language
May 12 - June 12, 2016
Application · Budget Sheet
This Study Abroad program to Costa Rica will allow students to learn Spanish in a Central American setting for a one-month period. Students will have to opportunity to live with host families and develop an understanding of daily life in the country. The students will learn the similarities and differences between Costa Rican life and life in the United States and will also be given the opportunity to study the Spanish language in a natural learning environment. Also, student will visit different locations around the country and discover the true meaning of pura vida.
SPAN 333: Contemporary Culture and Society of Hispanic America (3 credits)
SPAN 343: Hispanic Cinema (3 credits)
Estimated Cost of Study Abroad Experience:
Program cost: $1,916. Includes ground transportation, lodging, tours, and insurance.
Airfare: $750. Costs may vary by traveler.
Tuition: $392 per credit, undergraduate junior/senior rate.†
Estimated Total Cost (with 3 credits): $3,842.00
Estimated Total Cost (with 6 credits): $5,018.00
Not included in estimated cost:
Passport

Required textbooks and supplies
Personal expenses, some meals
Please contact faculty for detail of expenses related to this program.
†Tuition rate for freshman/sophomore participants is $382 per credit hour.
Students will stay with host families.
Students will tour Coronado, the town (near San Jose) in which they will complete their home stays, as well three other regions: the Pacific, the Atlantic, and the North.
In San Jose, the capital of Costa Rica we will visit museums (Museo National, Museo de Jade) and other educational sites (Plazas, Mercados, etc).
In the Pacific, students will tour bio-reserves and national parks.
In the Atlantic, we will visit a sloth sanctuary and other areas of interest including a banana plantation.
Finally, in the North, students will visit the Volcano ArenaI and neighboring park, along with el Rio Celeste natural park.
Students may use free days to visit other locations.