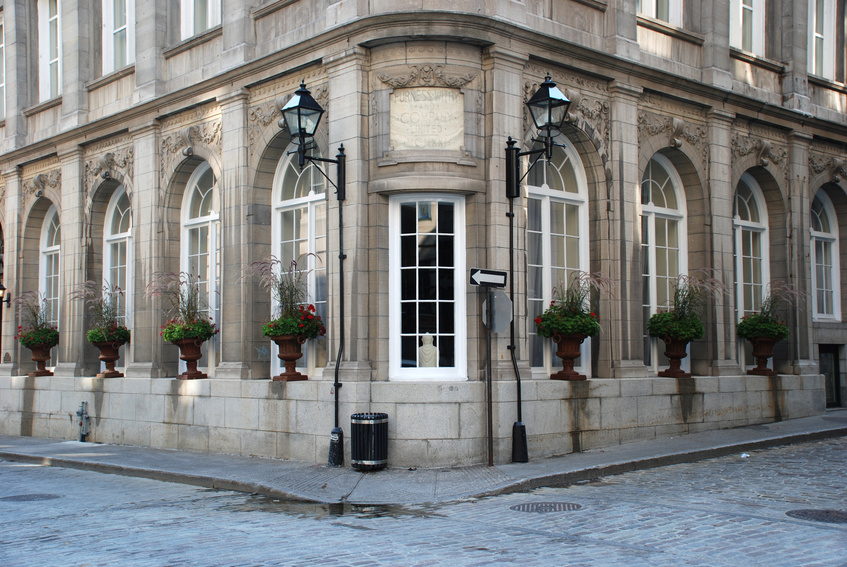 French Language, Literature,
History and Civilization
July 14 - 28, 2016
Application · Budget Sheet
Students will spend two weeks exploring two of Canada's most historic cities - Quebec and Montreal - while studying the French language, literature, or history and civilization. Included is a visit to the Notre Dame Basilica and a tour of Old Montreal before traveling to Quebec. Students will learn the similarities and differences between French Canadian life and life in the United States, while studying in an authentic French learning environment. Though close by, this program will show students a side of Canada that is dynamic and rich in history.
FREN 100: French for Travel and Business (3 credits)
FREN 280: Survey of Francophone Literature (3 credits)
FREN 331: French History and Civilization (3 credits)
Students may take up to 6 credits with this program.
Estimated Cost of Study Abroad Experience:
Program cost: $1,375. Includes ground transportation, lodging, some meals, field trips, and insurance.
Tuition: $392 per credit, undergraduate junior/senior rate.†
Estimated Total Cost (with 3 credits): $2,551.00
Estimated Total Cost (with 6 credits): $3,727.00
Additional Costs:
Required textbooks
Passport: $100.00
Personal expenses, some meals
Please contact faculty for detail of expenses related to this program.
†Tuition rate for freshman/sophomore participants is $382 per credit hour.
Students will stay in dormitories and/or hotels.
July 14: Drive from Big Rapids to Montreal (12 hours), dinner in a French Restaurant in the old French Quarter.
July 15: Visit Notre Dame Basilica of Montreal, tour of Old Montreal to see Place D'Armes, le Marche Bonsecours, Place Jacques-Cartier, shopping, dinner in a French restaurant.
July 16: Visit the Bio-Dome of Montreal, Panoramic view from Mont-Royal, dinner in a French Restaurant in the old quarter.
July 17: Drive from Montreal to Quebec City, proceed to the L 'Universite Laval and get situated in our dorm rooms.
July 18: Begin classes at Laval University. Walking tour and dinner in the old town. (All courses offered on the FSU Study Abroad: Quebec program will continue with an online presence/component until the end of Summer Semester, 2016.)
July 19 - July 26: Classes will meet everyday. Afternoon and evening activities: bike tours along the St. Charles River, dance boat cruise along the St. Lawrence River, charming traditional French restaurants.
July 27: Drive back to Montreal. Optional Cirque du Soleil show.
July 28: Drive back to Big Rapids.