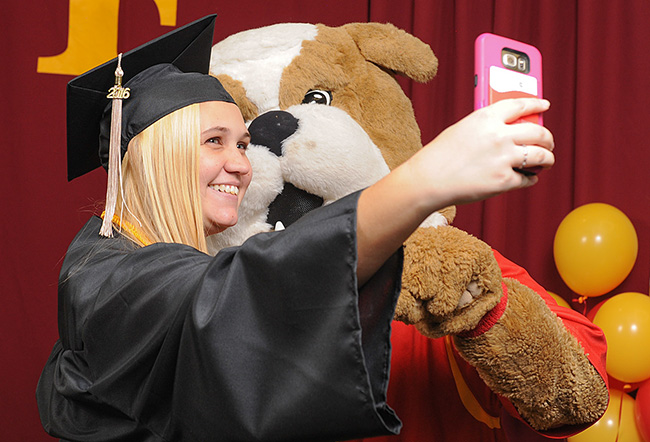 Kevin Bunce, coordinator of Alumni Relations, said beyond securing a cap and gown for graduation during the fair, the organizers hope to encourage students to decorate the mortarboards prior to the ceremony. More ...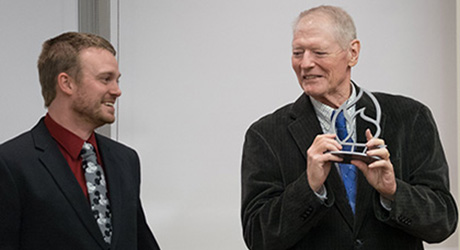 Political Engagement Award Established, Namesake Professor Richard W. Griffin Honored
Rick Griffin had significant involvement in establishing the PEP, at Ferris, launched by the American Democracy Project. More...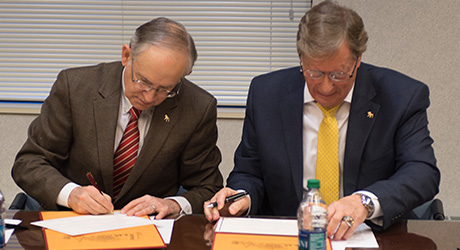 Ferris, Rockford Public Schools Celebrate Partnership, New Scholarship
At Rockford Public Schools' March 13 Board of Education meeting, RPS and the University announced the Ferris NEXT Scholarship. More...
News Headlines