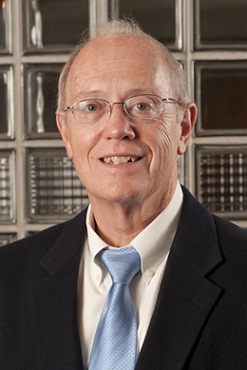 A Statement from Dr. Paul Blake, Provost and Vice President for Academic Affairs, and Dr. Khagendra Thapa, President, Academic Senate
Welcome to the Academic Program Review website at Ferris State University! This site is maintained as a resource for those in the University community and beyond who want information about academic program review at Ferris.
Universities and colleges that seek to remain relevant and sustain an environment of academic excellence must actively engage in self study. Academic program review is one of several means by which academic excellence is measured at Ferris. Broadly defined, academic program review involves the study of all aspects of a degree program—students, curriculum, administration, facilities, alumni, employers, and labor market. At Ferris, this done on a 6-year cycle and is required of all degree programs.
Ferris State University has had an academic program review process since 1988. In conjunction with student outcomes assessment, program assessment, and accreditation self studies, academic program review enables the University to maintain a high level of degree program quality. The document that established Ferris' academic program review process, its mission is "to insure that the academic programs of the University achieve and maintain the highest possible standards of academic excellence."
Academic program review at Ferris functions effectively through the collaboration of faculty and administration. Degree program self-study reports are researched and written by faculty-led teams, and reviewed by an all-faculty committee, the Academic Program Review Council (APRC). Their recommendations go next to the Academic Senate, of which APRC is a standing committee. They then go to the Provost, the University President, and Board of Trustees for action.
Academic excellence is dependent on a talented, knowledgeable, dedicated and highly motivated faculty and staff. The coordinated efforts of faculty and administration in the academic program review process produce benefits for all stakeholders of the University community. Students benefit from the instructional and facility improvements that degree programs make as a result of the information from the self-study. This information also enables faculty to make the kind of necessary curricular changes that keep the degree program current and rigorous. The University can make sound policy and allocation decisions based on this self-study information. Employers—and the state and nation—benefit from graduates that are more ready to excel in the workplace.
Academic program review is a process that helps the University to continuously improve itself by thorough self examination for the ultimate purpose of preparing graduates for a life of engaged citizenship, continuous learning, and productive careers. Whether you are a participant in the academic program review process or a visitor seeking information, it is our hope that these web pages will be of assistance to you