Public Relations
Student Spotlight: Jordynn Barnes
This week's Student Spotlight is with Jordynn Barnes, a senior in the PR program.
Where are you from?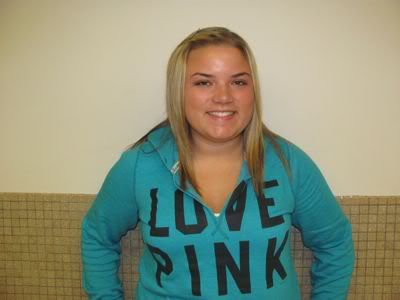 I'm from Allen Park, Michigan. Which is part of Metro Detroit.
Why did you choose PR as a career path?
I always wanted to do PR, but I came to Ferris for Music Industry Management. I thought I wanted to work in the music industry, but I quickly learned that PR was my true passion. I love that every day is different and exciting. I love to write and I love working with people. Once I found PR, I felt like it was the right place for me. PR basically fell into my lap when I lost focus of what I wanted to do with my career.
What internships or experience have you had so far?
I haven't had any internships yet, but I am currently looking into different options and sending out resumes.
What do you want to do with your career?
I 100% want to work in the Sport Industry perferably at the collegiate or professional football level. I love football, it basically consumes my life in the fall. I got the oppertunity to job shadow the director of public relations for the Michigan Wolverines football team and it solidified my choice to work in sports PR. I know that sports PR will be something I'm passionate about and something I can wake up and be excited about going to work. My dream job would be to work in the PR department for the Pittsburgh Steelers.
Other than Ferris State PR, are you involved in any other activities?
Currently, I am only involved in PRSSA but next semester I plan on joining EU with a couple of friends.