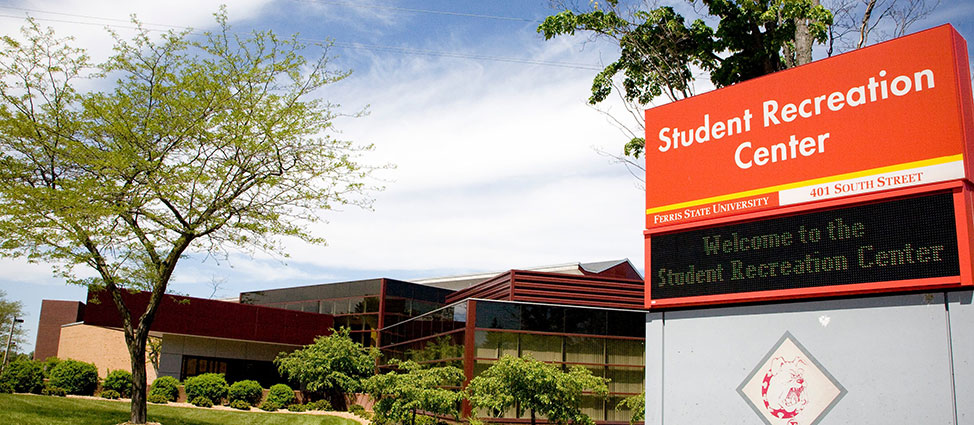 The Student Recreation Center incurred water damage on May 28, 2017. Both locker rooms and the pool will remain closed until further notice. Also, there is no hot water in the building for all restrooms, including the accessible restrooms/showers near the pool. (updated July 12, 2017)
We understand the inconveniences to you and thank you for your patience and kindness during this difficult time.
Parking passes are required to park in the lots on campus. Please visit The Department of Public Safety to obtain a parking pass, if you will be visiting The Student Recreation Center.
Summer 2017 Hours of Operation
Monday, May 15 - Friday, August 11
(see below for holiday hours)
Monday - Thursday 6:00 AM - 8:00 PM
Friday 6:00 AM - 5:00 PM
Saturday CLOSED
Sunday CLOSED
Pool - CLOSED UNTIL FURTHER NOTICE

Climbing Wall
CLOSED FOR SUMMER
Holiday Hours
Memorial Day
Monday, May 29: Facility and Office Closed
---
Independence Day
Tuesday, July 4: Facility and Office Closed
---
---