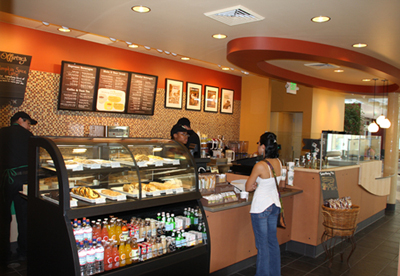 This Starbucks Coffee Shop is the only one in the Big Rapids area! Known the world over for expertly roasted coffee, hand-crafted espresso beverages, indulgent Frappucino® blends, and non-coffee specialty drinks, Starbucks strives to make your day a little better with every sip.
A variety of delicious beverages and retail items are offered at Starbucks. Starbucks customizes every beverage to fit your individual taste and style.
Starbucks is located in the IRC / Business Connector. An adjacent seating area serves as a third place to meet with friends, study, or simply relax. Stop by Starbucks today, meet the baristas, and let them create your one-of-a-kind beverage with Legendary Service.
For menus, check out Starbucks website.