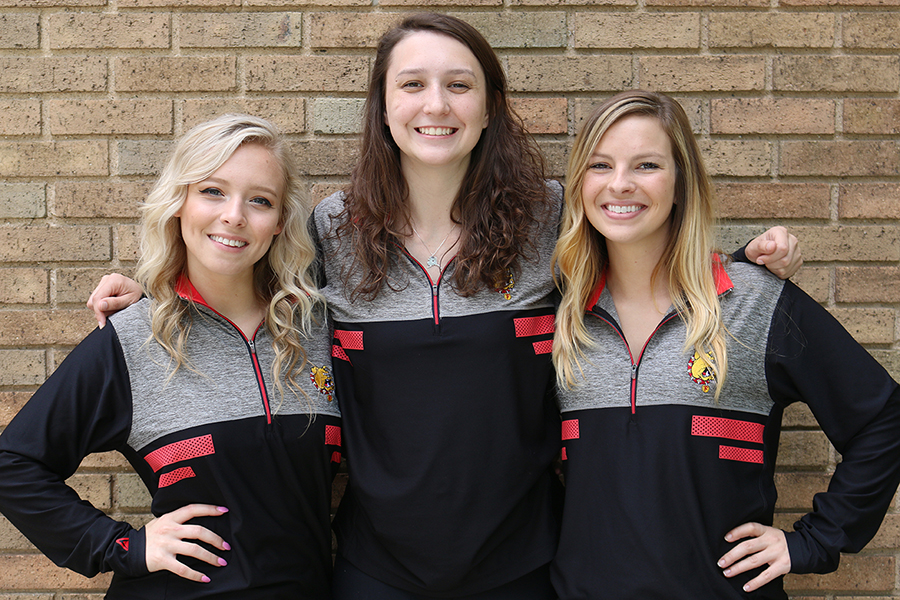 2016-17: (Left to right) Lina Lintemuth, Alexa Torres and Jenna Kaatz. Not pictured: Gabrielle Baur and Kyle Gilmore.
News Services is pleased to have very capable student staff.
Our student staff is responsible for developing graphics, writing press releases, writing blog posts, producing social media content, being featured as on-camera video talent, shooting video, handling phone call responsibilities, delivering messages, clerical duties and more, as needed.