Ferris Hospitality Students to Host Annual Gala, Themed 'A Gala at Gatsby's'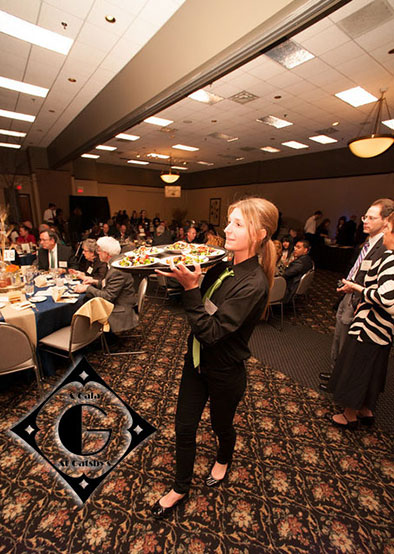 Students in Ferris State University's Hospitality Management program will host their annual fundraising gala: "A Gala at Gatsby's" on Friday, March 28 at the Holiday Inn and Conference Center in Big Rapids.
Inspired by F. Scott Fitzgerald's The Great Gatsby, the gala begins at 5:30 p.m. The event brings to life the spirit and luxury of the famous novel. With a menu drawing on popular dishes of the 1920s and entertainment provided by the Grand Rapids-based River City Jazz Ensemble, guests will be transported to a bygone era.
Fully planned and executed by students, the gala is the Ferris Hospitality program's premier event. Drawing more than 300 guests, annually, the dinner helps fund the endeavors of the hospitality program and its students.
Tickets are $75 a person and includes entertainment and a four-course meal. Attendees can also donate to the Gala Scholarship Endowment with the purchase of other tickets.
"Gala is where students are able to see their education take action," said Amy Dorey, assistant professor of Hospitality Management. "All of the information presented in a classroom takes life and their skill sets are developed and enhanced as they execute the tasks they will perform as an employed graduate of our program."
For more information and to reserve a seat or for more information, visit http://www.ferris.edu/business/programs/hospitality/gala or contact Dorey at (231) 591-2383.