Anderegg to Discuss Climate Change, Global Warming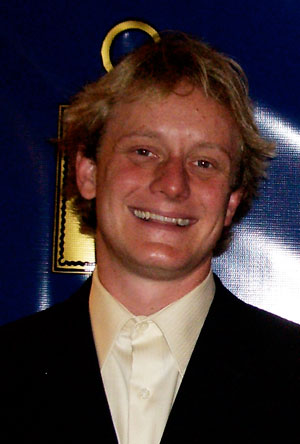 William Anderegg, a doctoral candidate in Stanford University's department of Biology, will speak on issues related to climate change and participate in a global warming group discussion at Ferris State University on Thursday, April 28.
Anderegg will lecture at 11 a.m. in the Science Building, Room 102 on "Climate Change: The Science, the Risk and Future of Mountain Forests." Later, at 2 p.m., he will participate in a global warming group discussion with Ferris faculty members in the Office of International Education, FLITE 408.
"Those who attend the lecture will be given his perspective of how climate change is affecting the mortality of the mountain forest," said Shana Beisiegel, who specializes in student advising and retention in OIE.
Anderegg's research focuses on public perception of climate science and eco system impacts of climate change – specifically widespread forest mortality across the American west.
Here is a sample of some of Anderegg's research featured at Stanford: http://news.stanford.edu/pr/2010/pr-climate-change-doubters-062510.html
Beisiegel recommends the event to everyone but noted those interested in science, "going green" or recycling will find this most interesting.
These events, sponsored by the Globalization Initiative, are free open to the campus and community.
Contact Shana Beisiegel at (231) 591-2824 for more information.
To learn more about the Globalization Initiative, visit http://www.ferris.edu/globalization/.
20 April, 2011