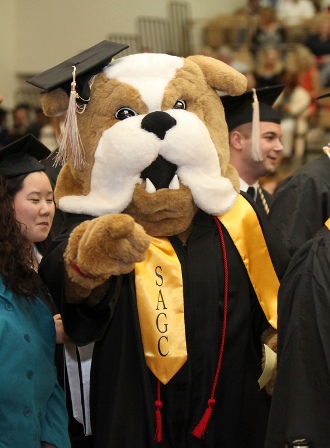 Ferris State Student Handbook
Tips for Success
Arrive for class on-time.
Your success is up to you- it is your responsibility to complete assignments on schedule and attend class.
Be sure you understand the goals, objectives, and assignments for each course. If you do not understand, ask questions!
8 Ways College is Different than High School
You are treated as a true college student who has chosen to be in your classes rather than a high school student who is required to be at school and may require more outside assistance and encouragement.
You may not have any daily homework or your homework may not be graded. College faculty members assign homework to help you practice and learn the content.
Your entire grade might be based on just a couple tests or projects. You'll need to read the syllabus to understand your faculty member's grading criteria and track your progress. The syllabus contains ALL of the policies and procedures for the class. Be sure to read it and if you have a question – ASK.
Attendance and participation are crucial. Sometimes they are very significant parts of your grade. Check your syllabus for the faculty member's attendance policy.
Many college courses have lecture formats in which the faculty member stands in front of the class and discusses the topic.
Study time is serious. College requires a lot more preparation outside of the classroom, such as completing readings, projects, and papers outside of class than high school does.
You have to ask for help. A faculty member will probably not single you out to ask if you need assistance.
High school is free, but college costs a lot of money! You are making an investment in your future. Don't take it for granted.