Biotechnology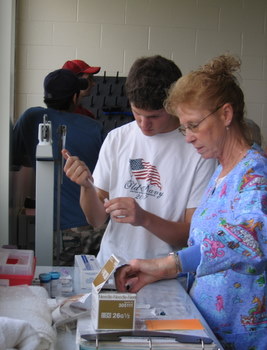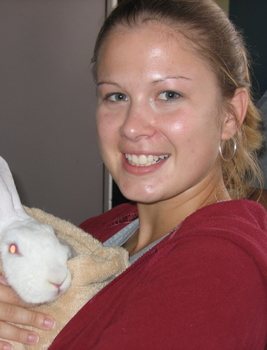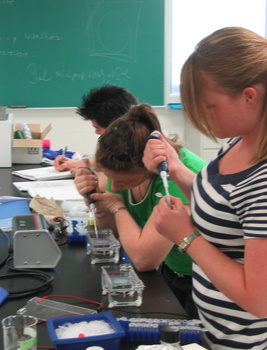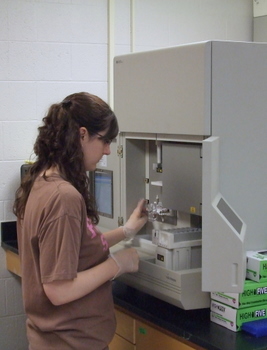 The Bachelor of Science in Biotechnology is designed to prepare students for a research-based career in the biological, medical, or agricultural sciences. In comparison to other natural science programs (such as biology, chemistry and biochemistry) the biotechnology program is more heavily focused on the study of the interactions between biological molecules and how these interactions influence basic biological processes in bacteria, plants, and animals. The program, which is both challenging and rewarding, focuses on five aspects of the biomolecular sciences: molecular and cell biology, protein isolation and characterization, applied immunology, laboratory animal care and handling, and genomics and bioinformatics. The first two years of the biotechnology program are preparatory and structured to provide a foundation for upper-level biotechnology courses. The core sequence of biotechnology coursework typically begins at the start of the student's junior year. This core sequence includes advanced courses that are designed to maximize a student's hands-on involvement in laboratory activities via small class sizes and a low student: faculty ratio. Admission to the core biotechnology sequence is based on performance in foundation courses.
The completion of an internship or independent research project before graduation is required so that students can gain additional experience in an independent laboratory setting. Some of the locations where our students have completed summer internship programs include: The Ohio State University, Michigan State University, The University of North Carolina-Chapel Hill, The University of Georgia, Wayne State University, Neogen Inc., Eastern Virginia University, The United States Department of Agriculture, and the research unit of Henry Ford Hospital. Many of these internships have led to graduate school or employment opportunities following graduation.
Approximately half of biotechnology graduates enter directly into the workforce and half enter directly into graduate or professional school. For those graduates that enter directly into the workforce, job opportunities exist in companies with research and development programs such as those involved in pharmaceutical, medical, or agricultural research. Within the state of Michigan, recent growth has occurred in companies that develop therapies for cancer and neurodegenerative diseases. Graduates of the biotechnology program at Ferris are especially marketable because of the extensive hands-on lab experience included in core laboratories that gives students real-world experience in a controlled laboratory setting.
Those graduates who decide to enter directly into graduate school have many areas of study available to them due to the strong foundation of courses included in the core biotechnology curriculum. Our graduates can enter graduate programs in molecular biology, molecular genetics, cell biology, microbiology, immunology, neurobiology, food science, or genetics, just to name a few.
A significant number of biotechnology students choose to dual major with other programs here at Ferris State. Some of the most common programs paired with biotechnology are forensic biology, biochemistry, and environmental biology. The research focus of the biotechnology program compliments any of these programs and strengthens a graduates' skill set, especially if they wish to pursue a graduate degree or research-based career in these other areas.
Each summer, the biotechnology program and biology department sponsors a biotechnology camp for high school students interested in careers in the biomolecular sciences. Please see http://www.ferris.edu/HTMLS/visitors/summercamps/index.htm for more information.
 
For more information about biotechnology in the state of Michigan and beyond, please see the following links:
Michbio (Statewide)
Biotechnology Industry Organization (International)
Bachelor of Science in Biotechnology - Ferris State University Catalog