FSU Pride Projects
The FSU Pride Committee participates in several campus projects; for example, employee and student orientation, Founders' Day, Homecoming, Grad Fair, college picnics, and special athletic events.  Here are some photos ~
---
2011 Homecoming Parade:
Preparing to distribute candy and dog bones to the parade attendees :)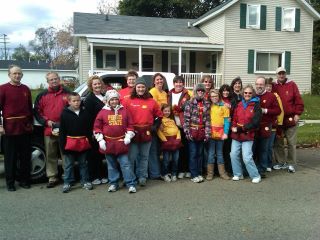 ---
2011 Founders' Day on the Quad:
A fun afternoon of gathering t-shirts from other colleges and distributing free Ferris t-shirts and tumblers!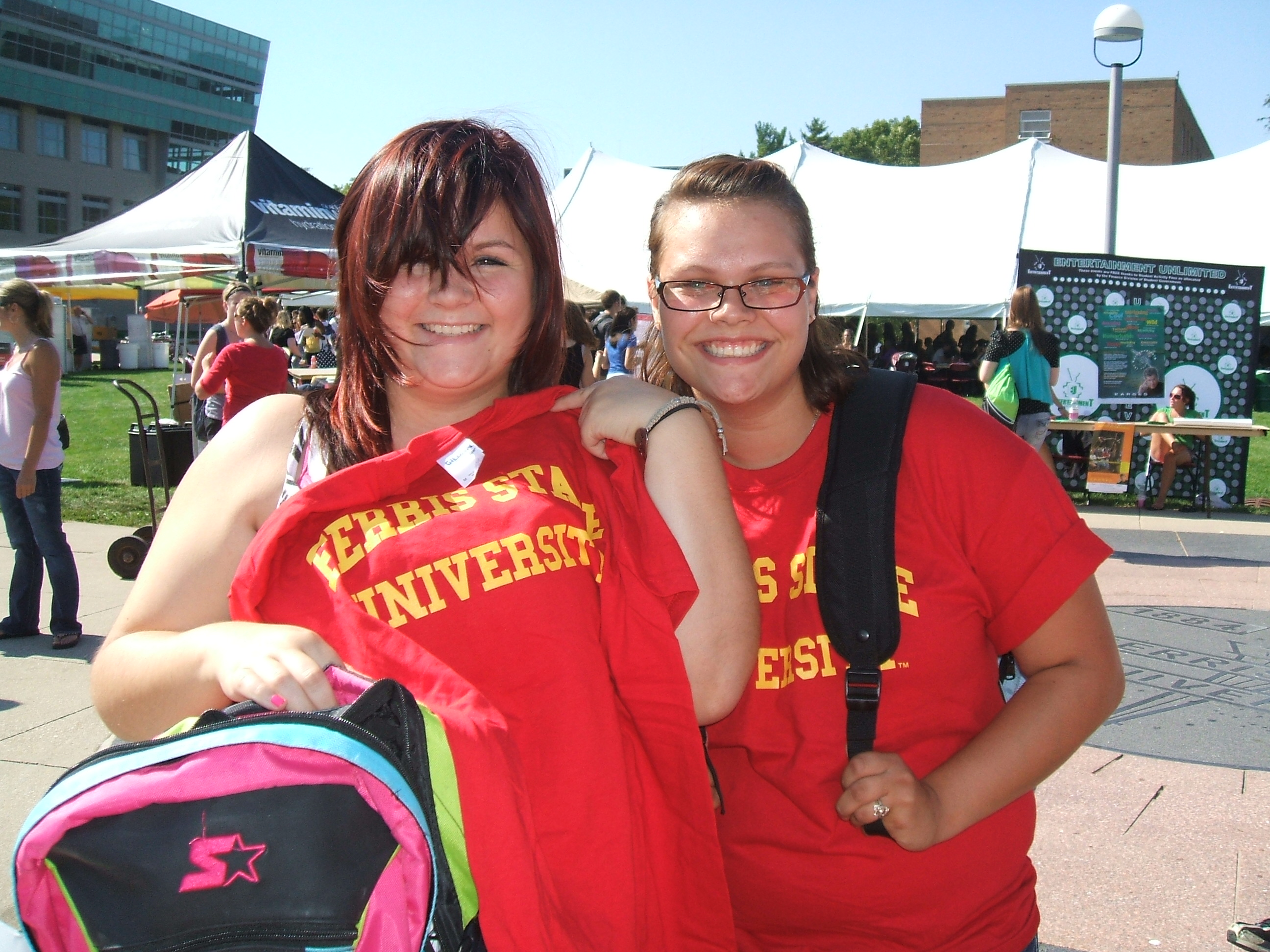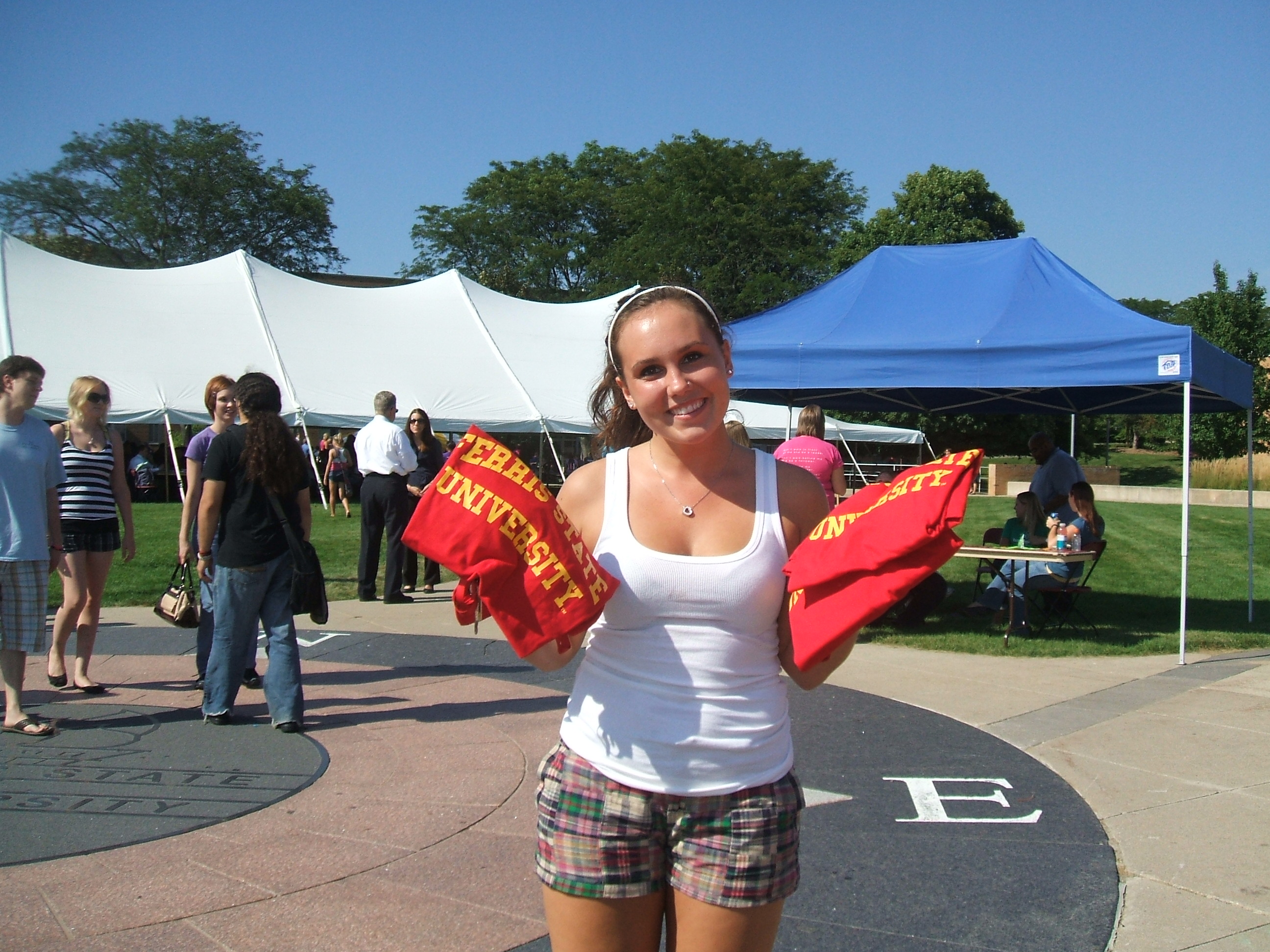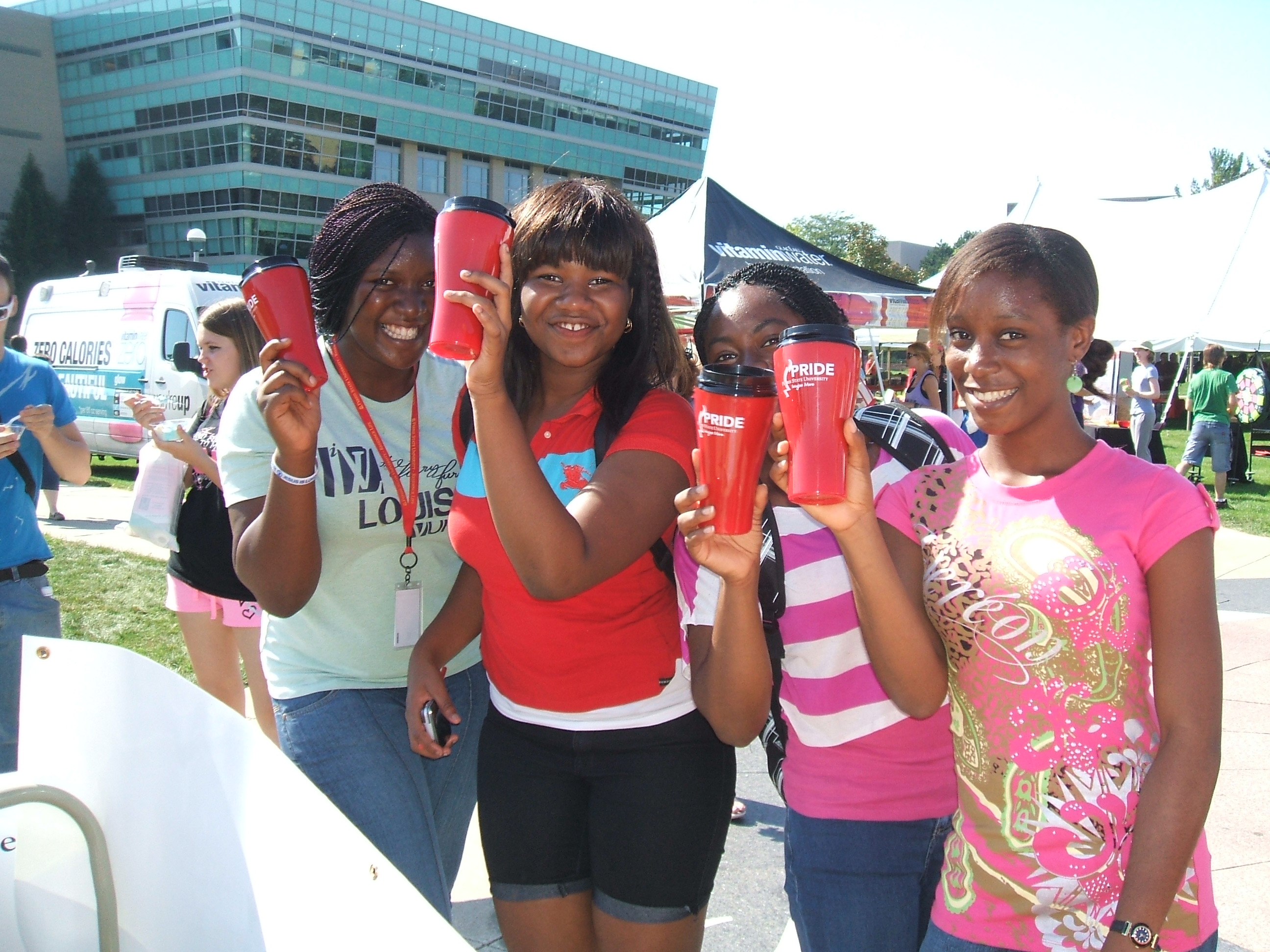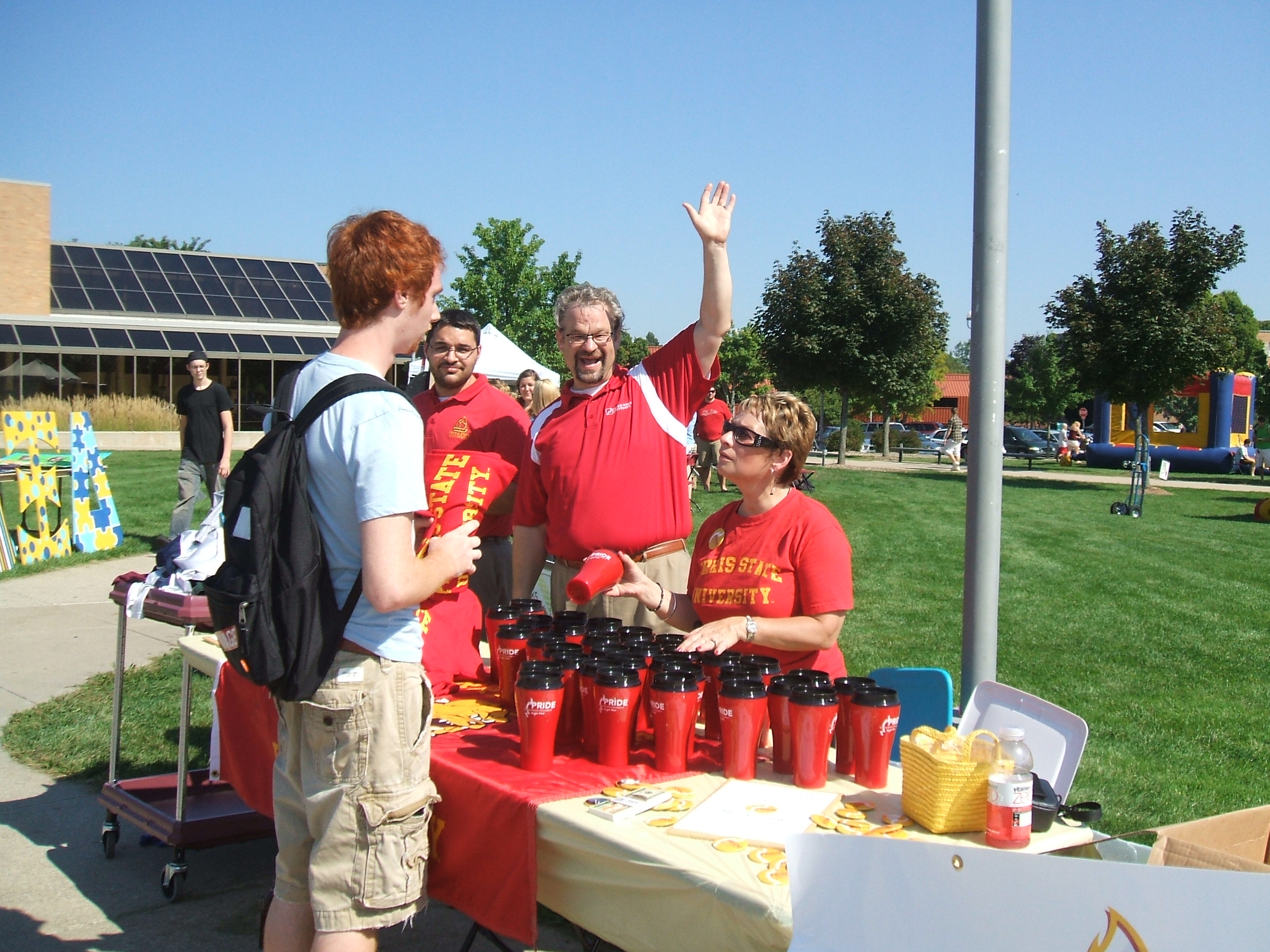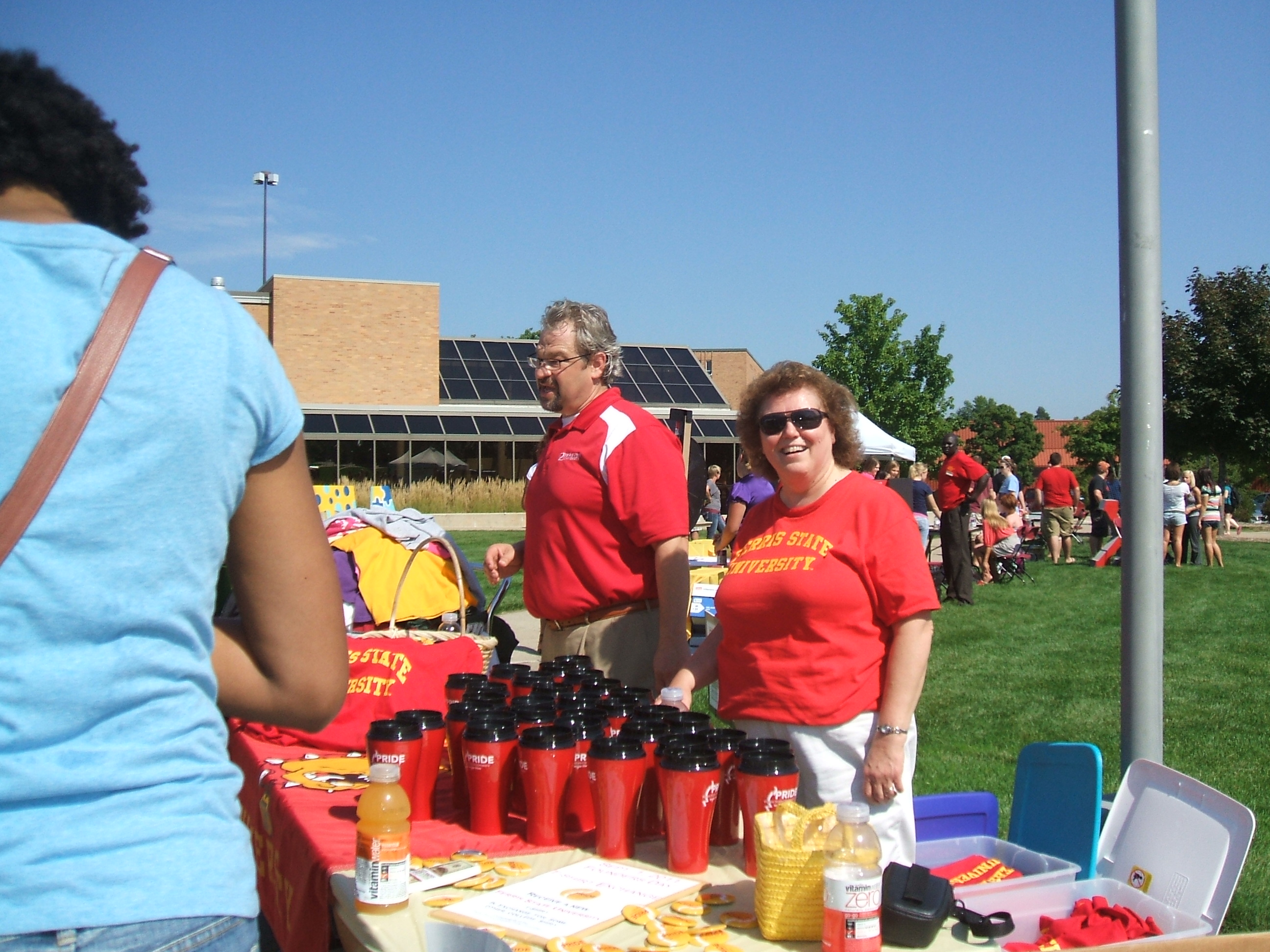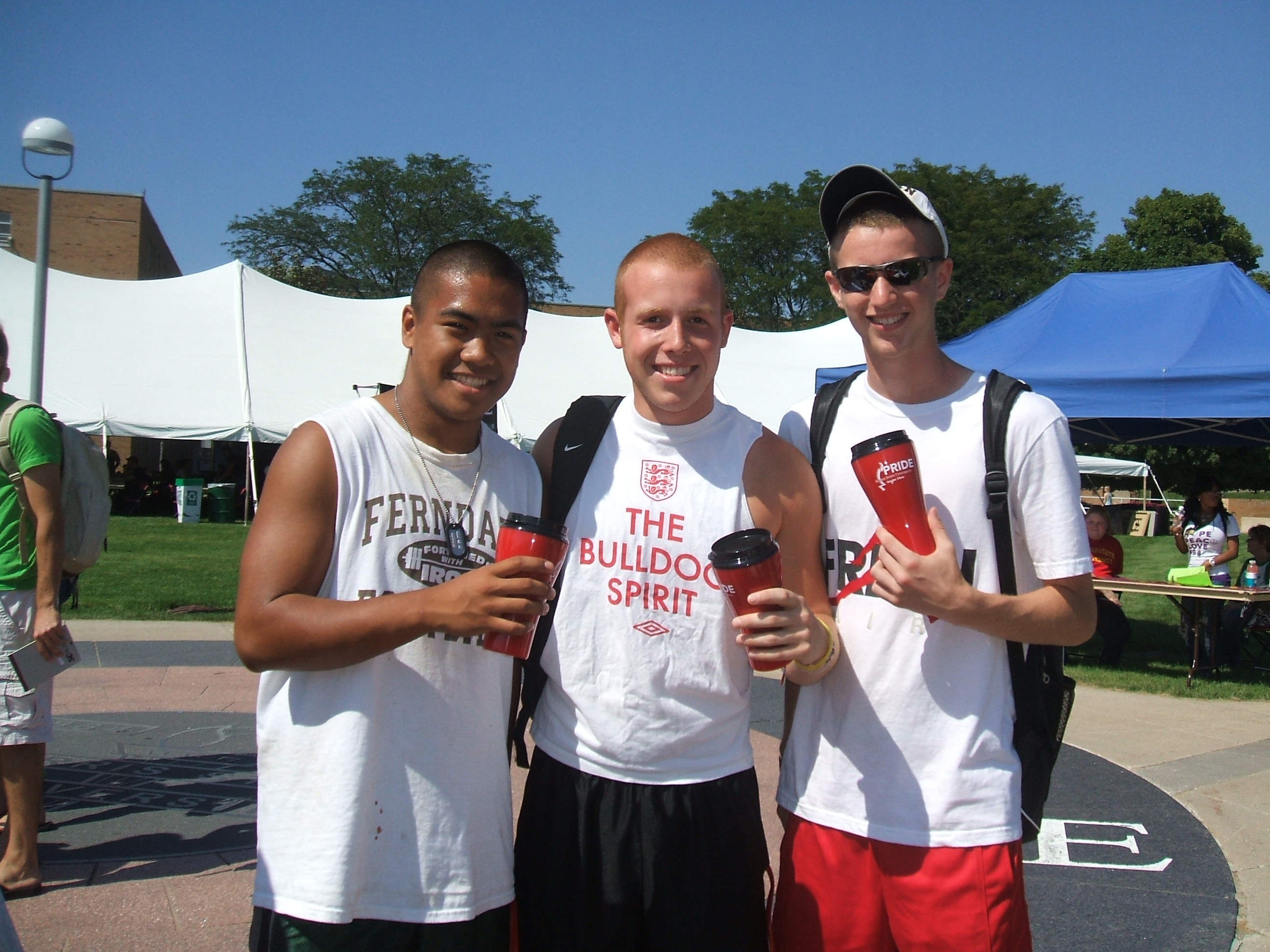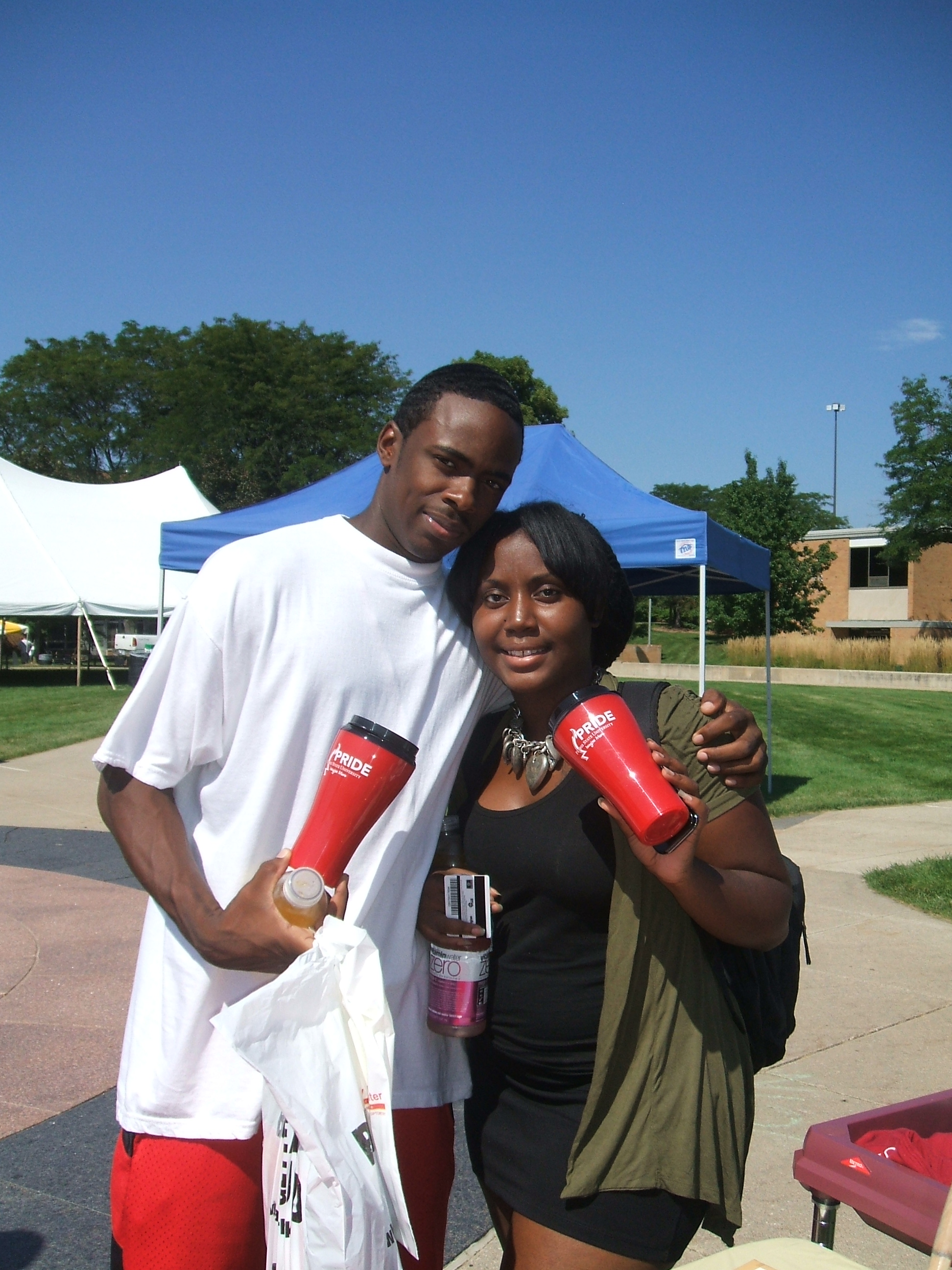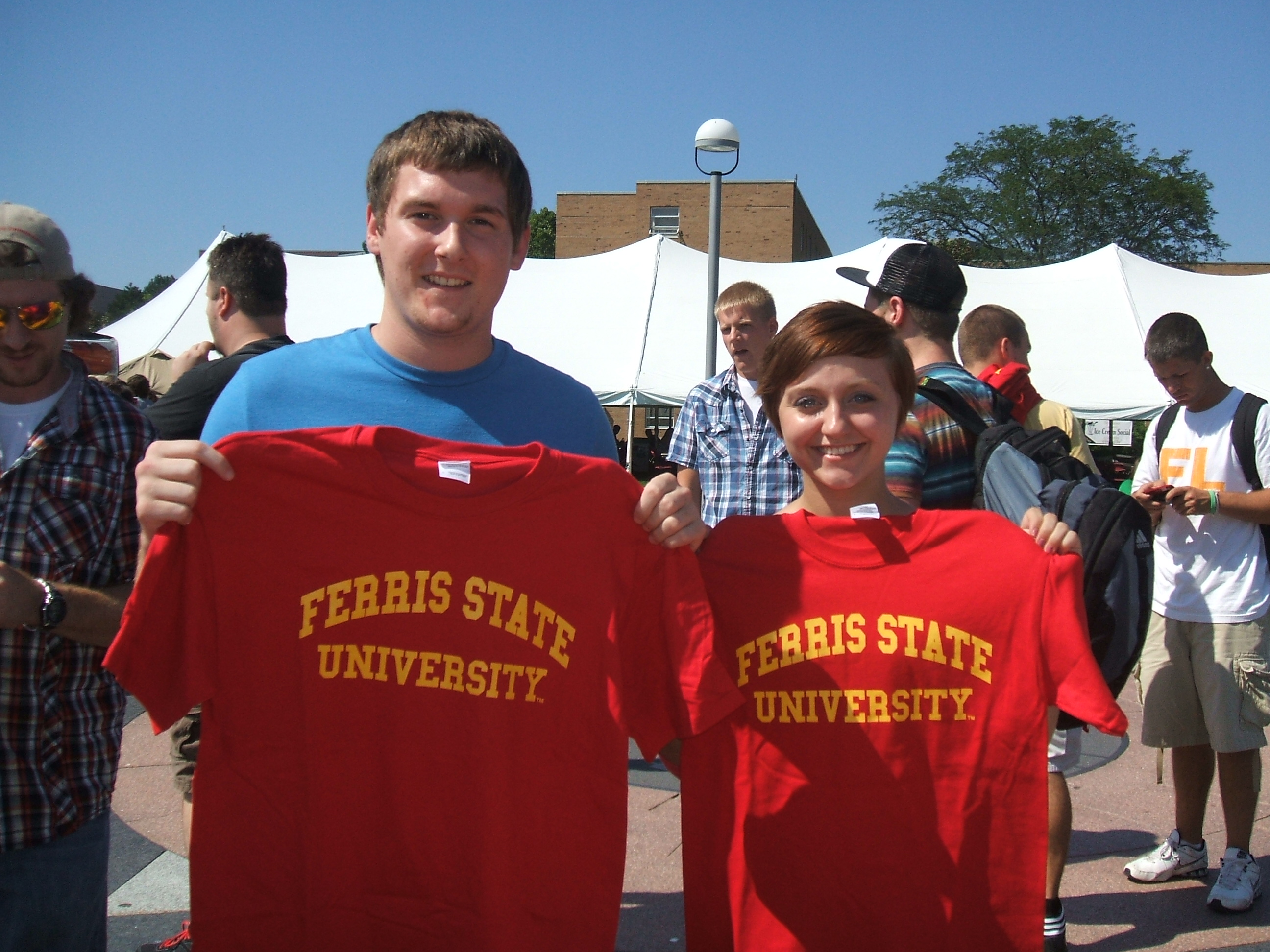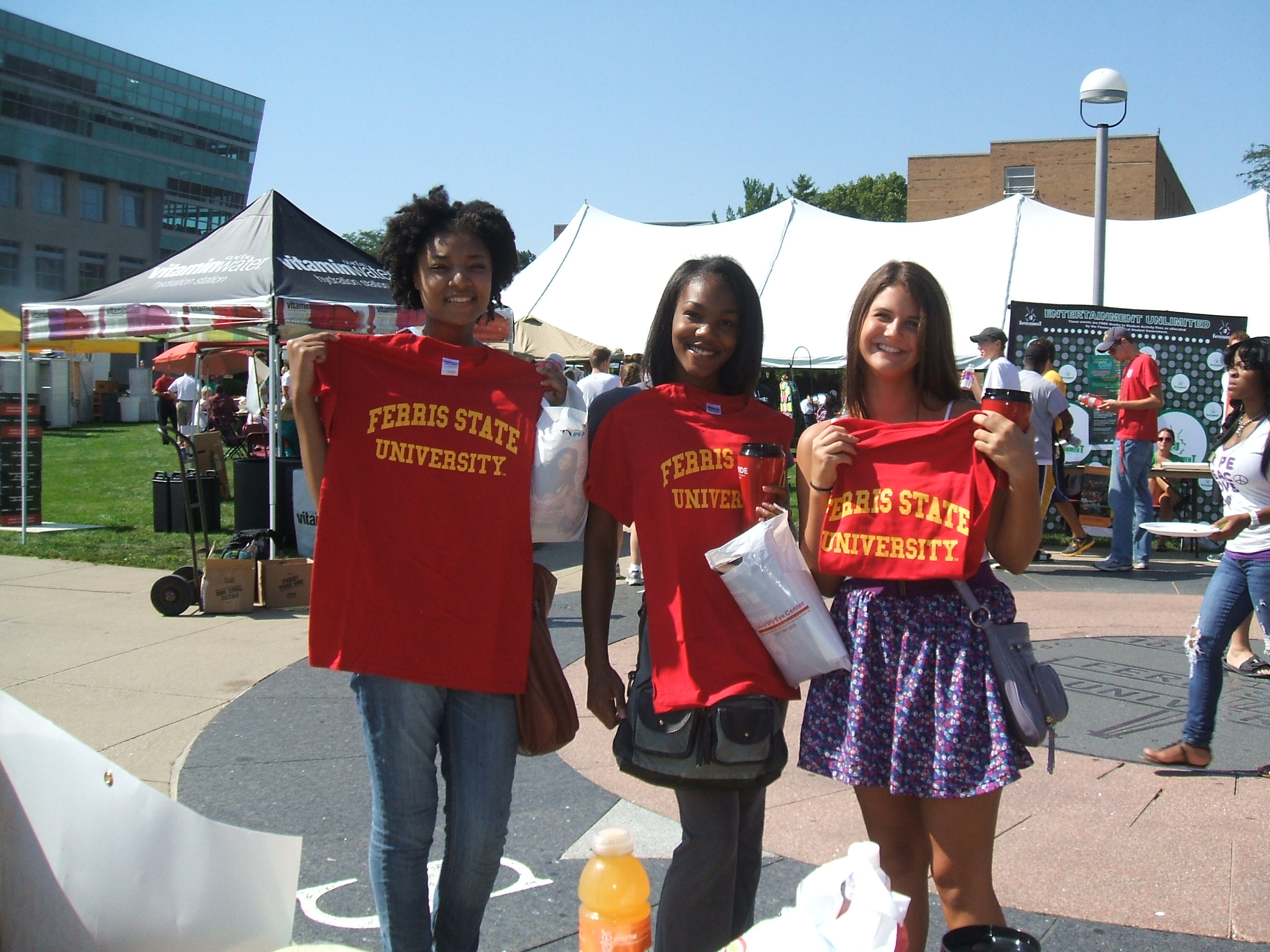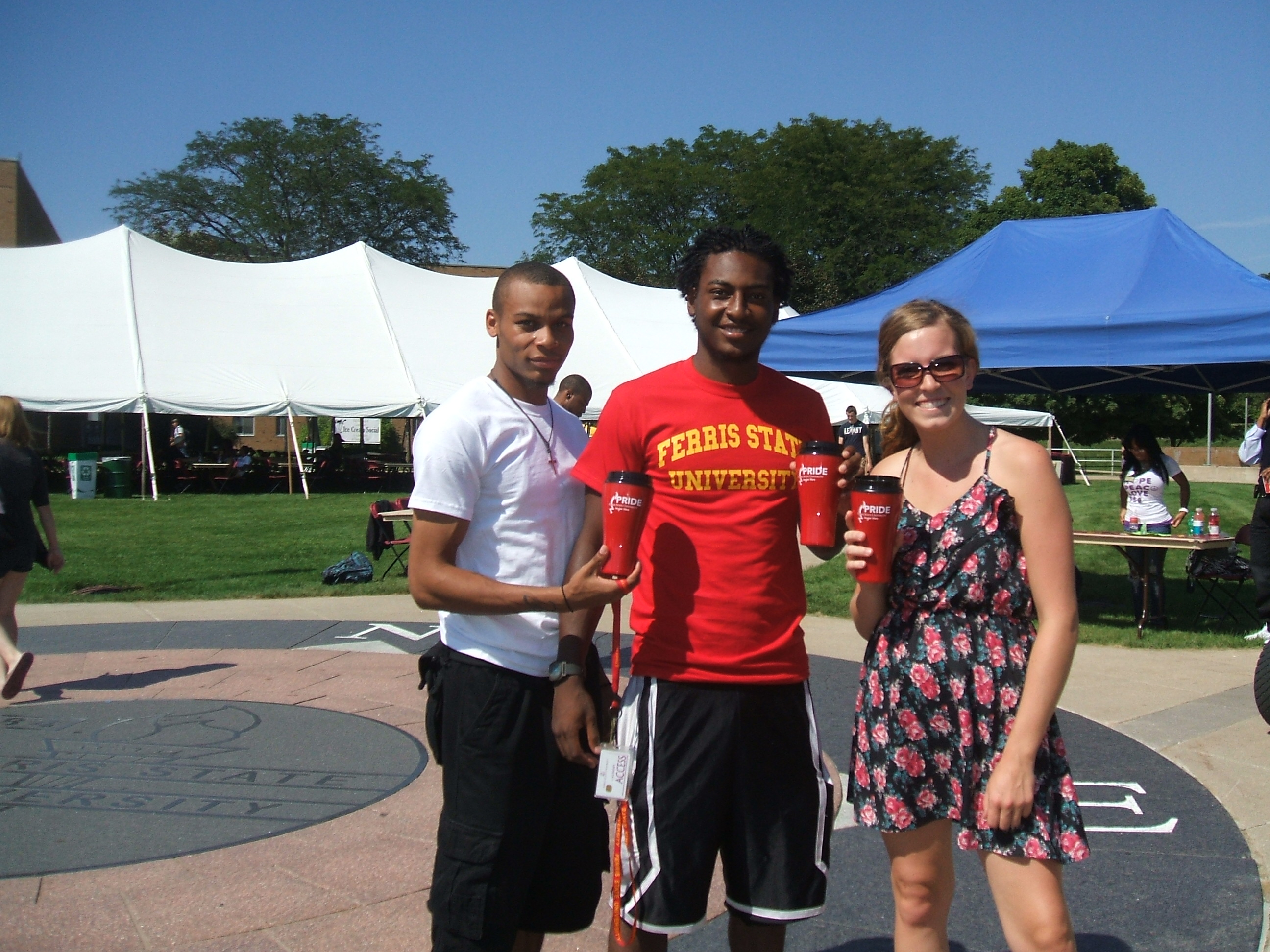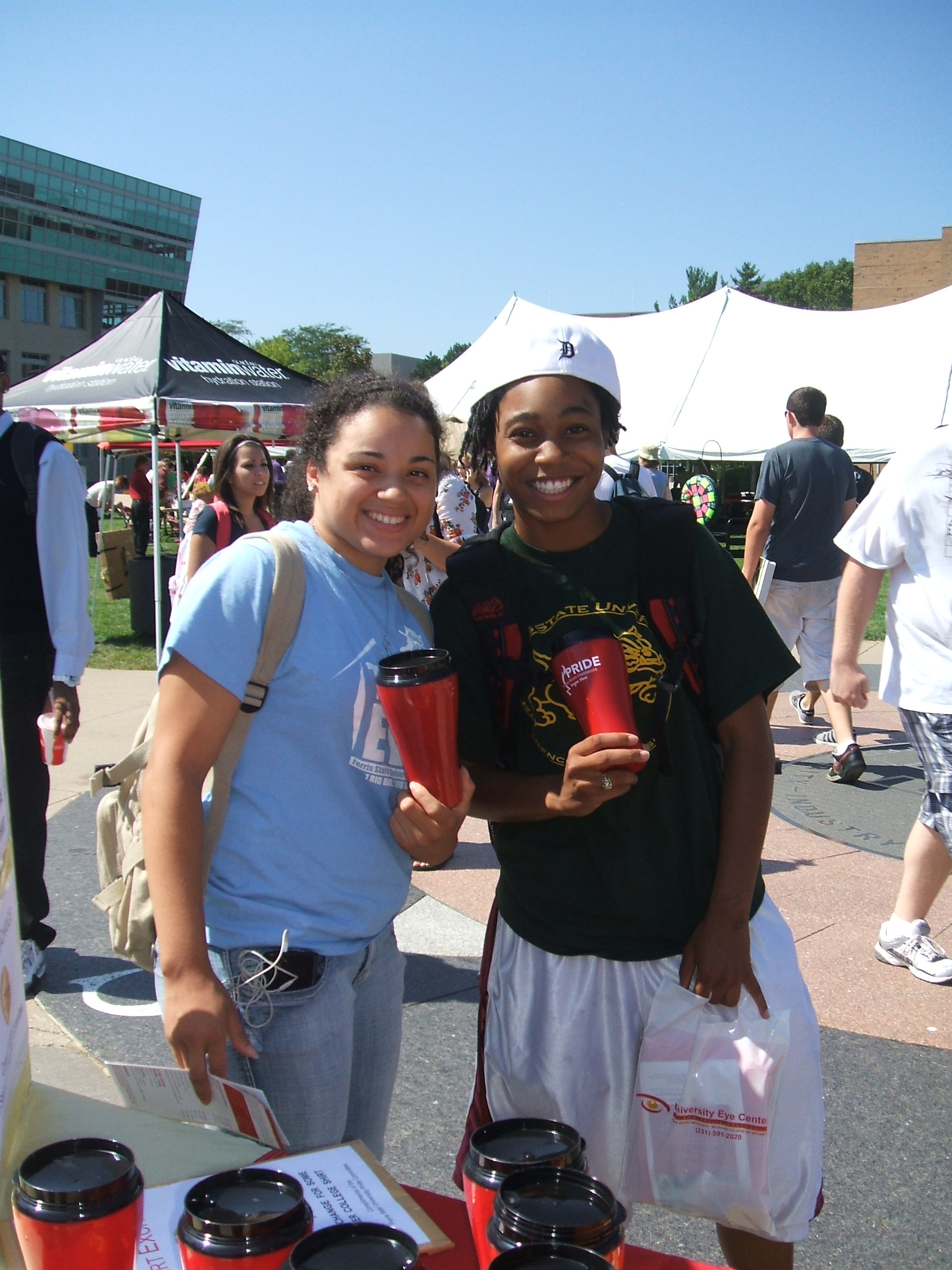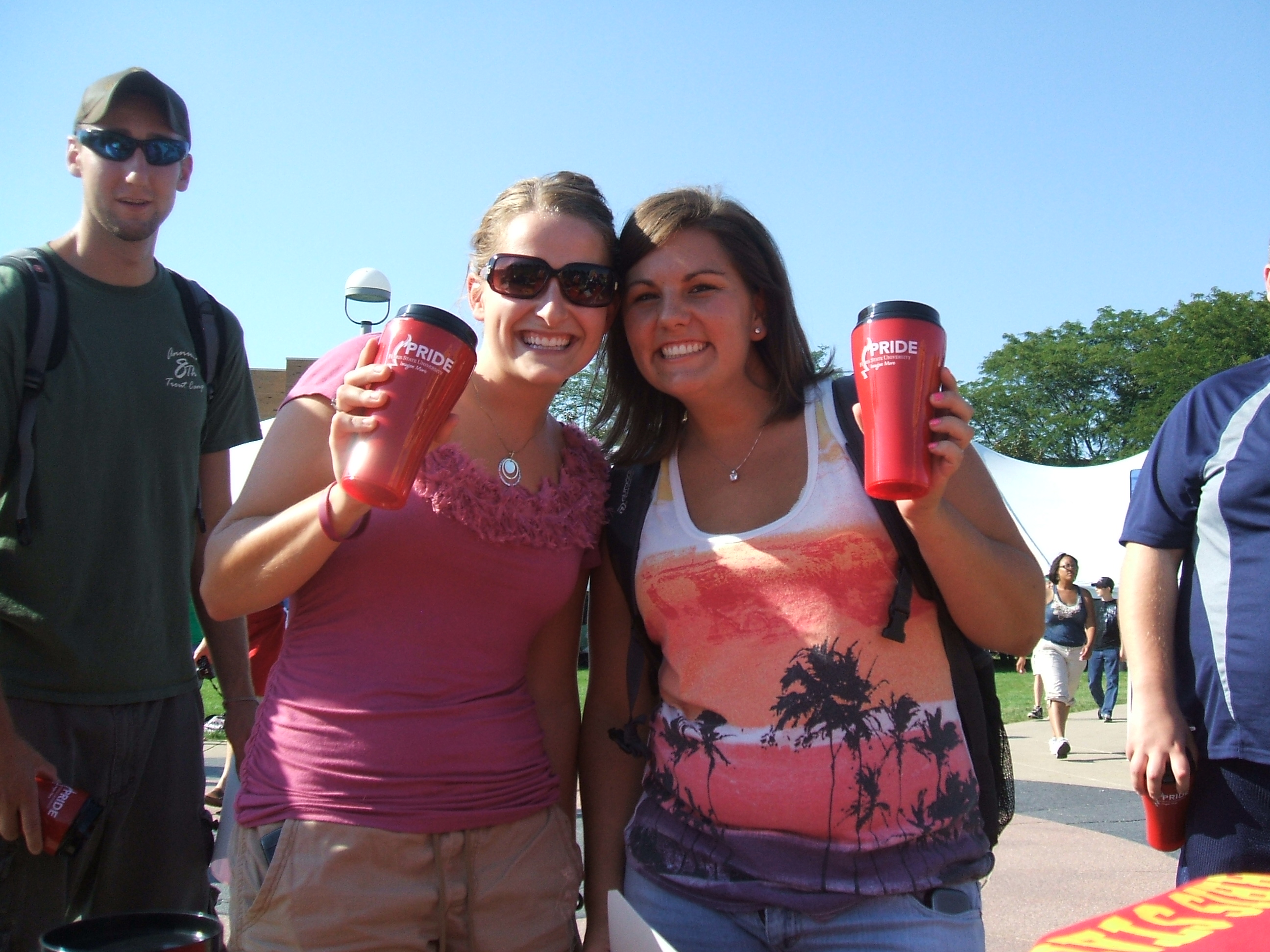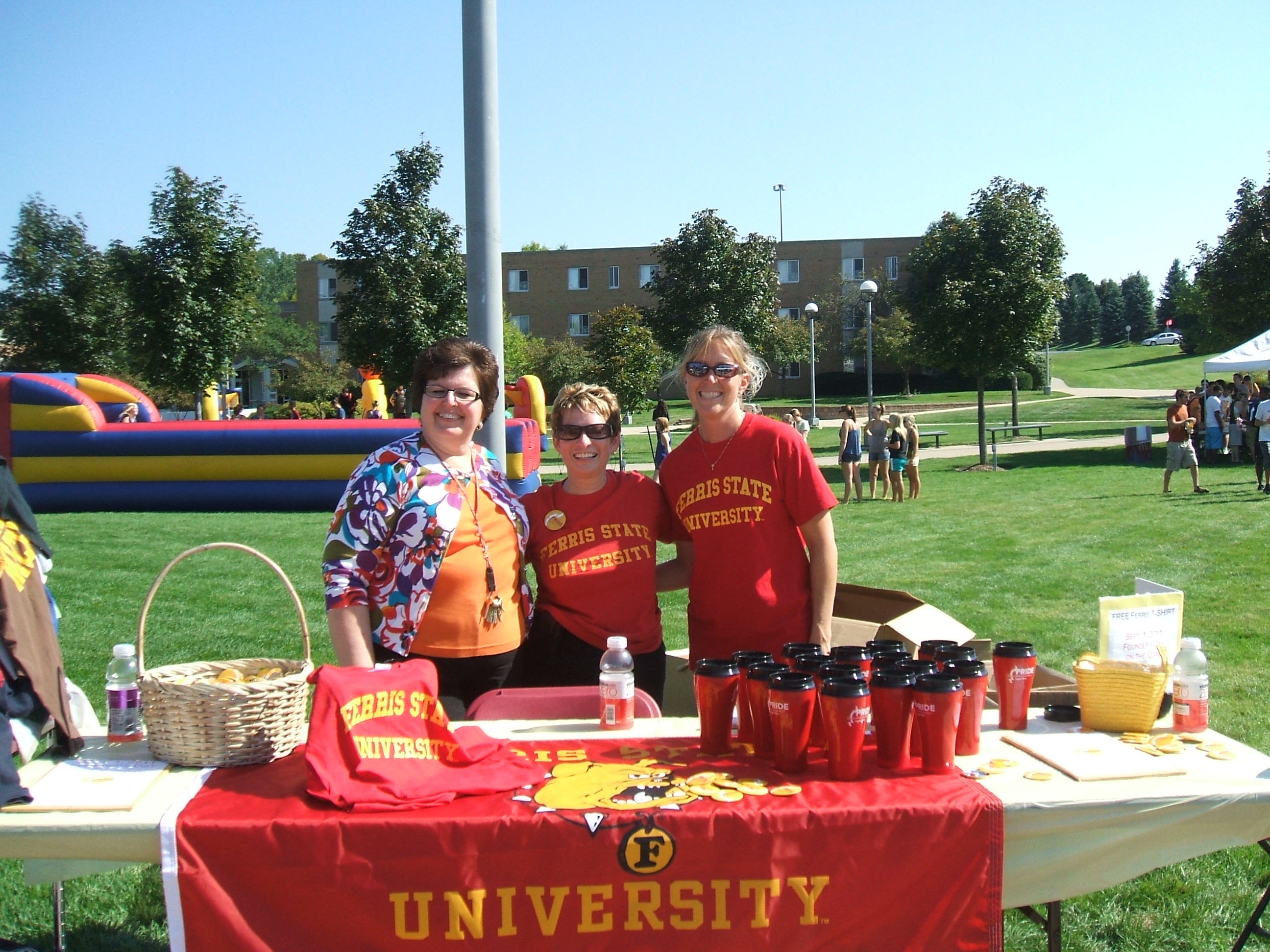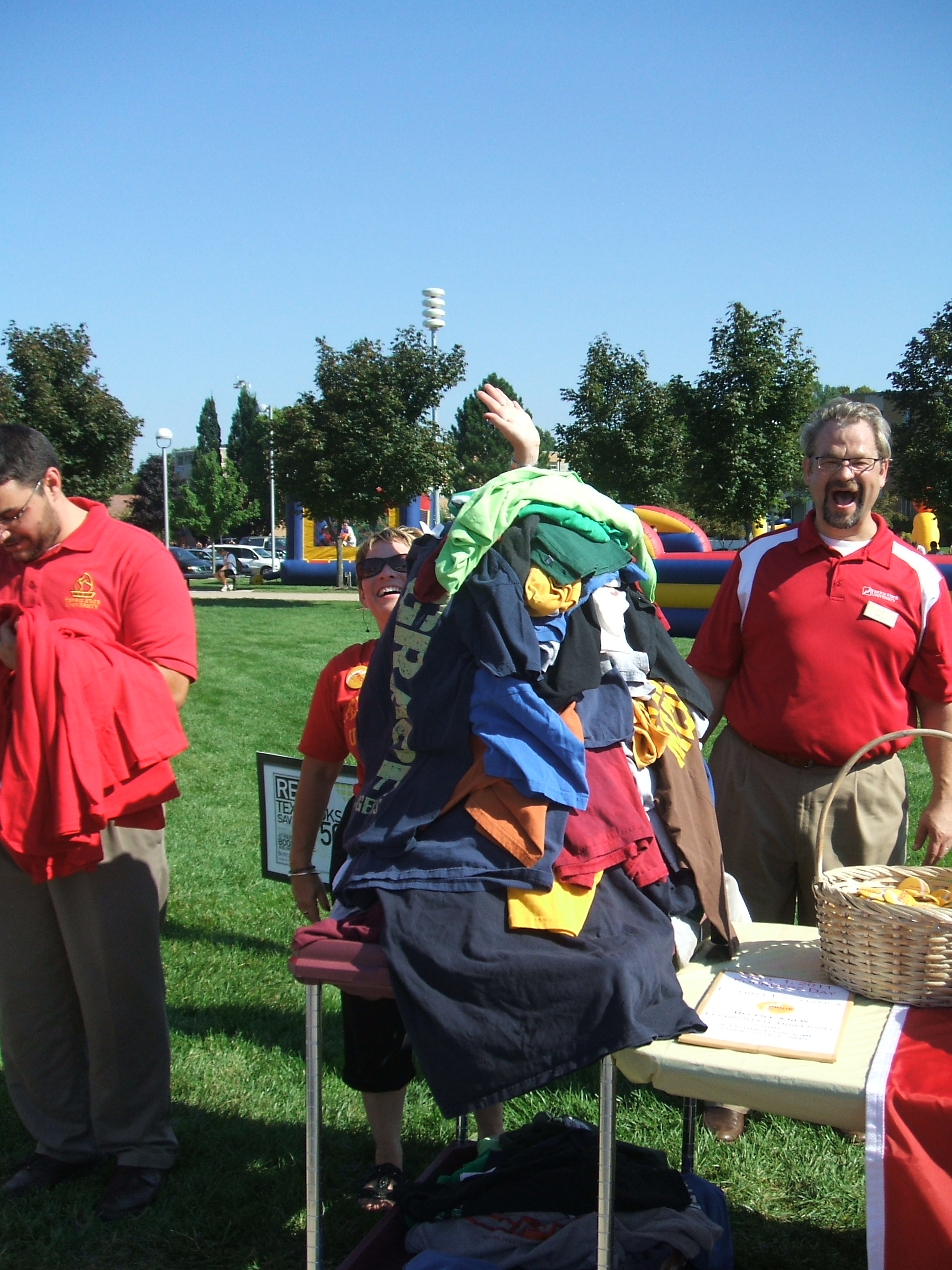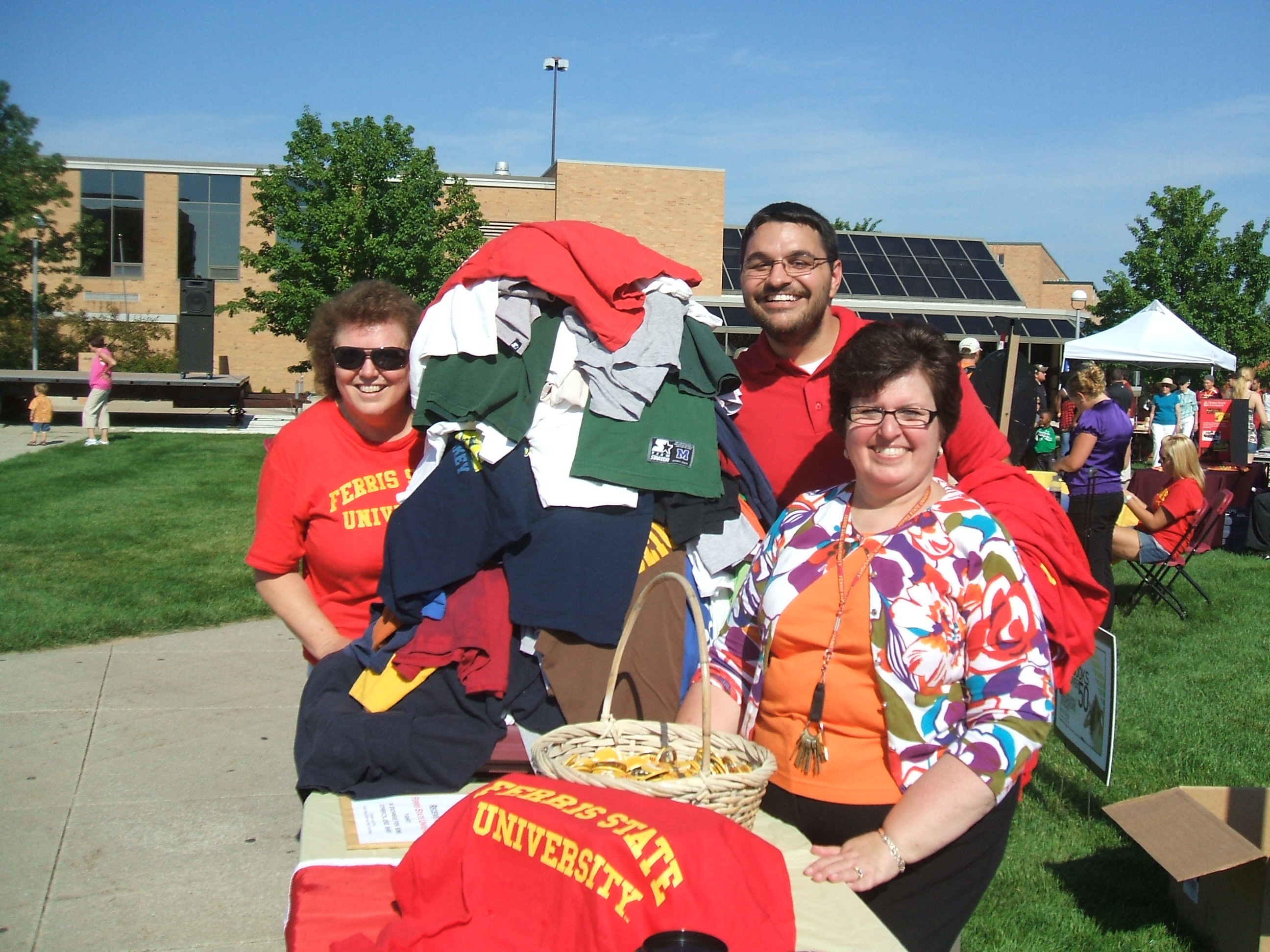 Almost 300 t-shirts from other colleges were collected!
---
2010 Holiday Pride Tree in Purchasing Office: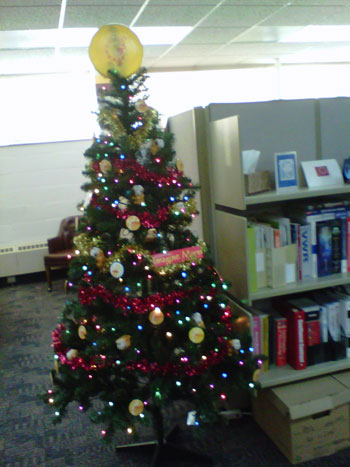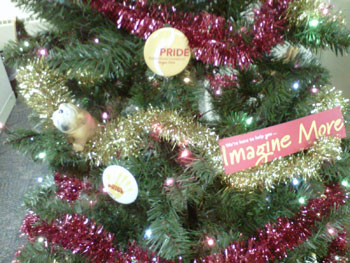 ---
2010 Homecoming Parade: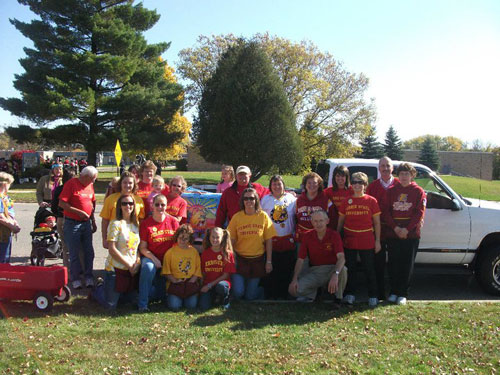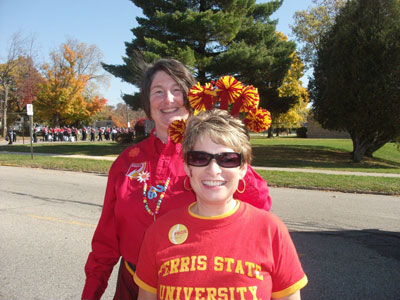 Ready for the parade!


---
2010 Homecoming - Special Pride Day Office Decorating Contest:
Winner:
Provost's Office
---
Founders' Day 2009:
September 3 - yummy Bulldog stressball: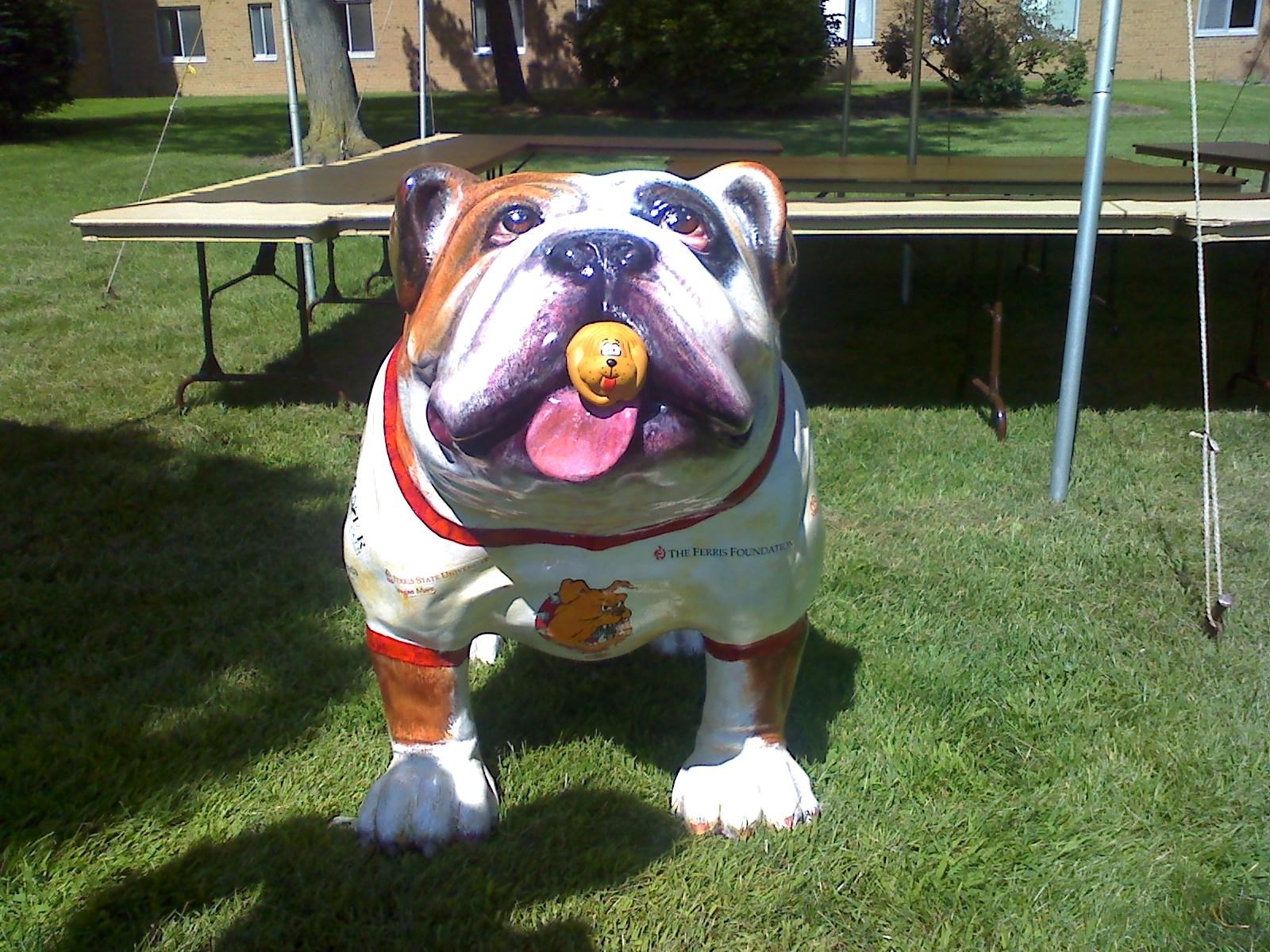 Homecoming 2008:
October 18 - The Parade: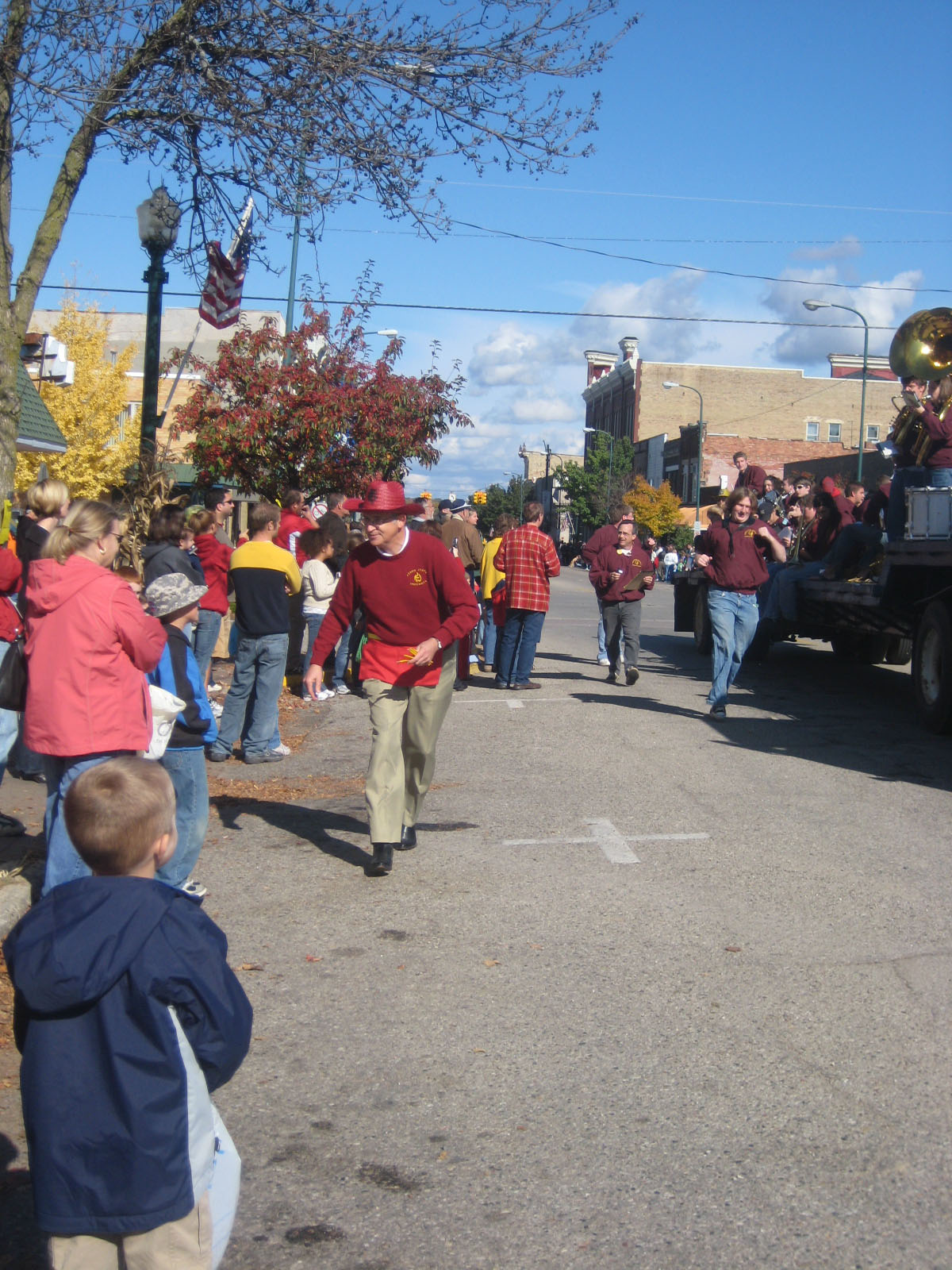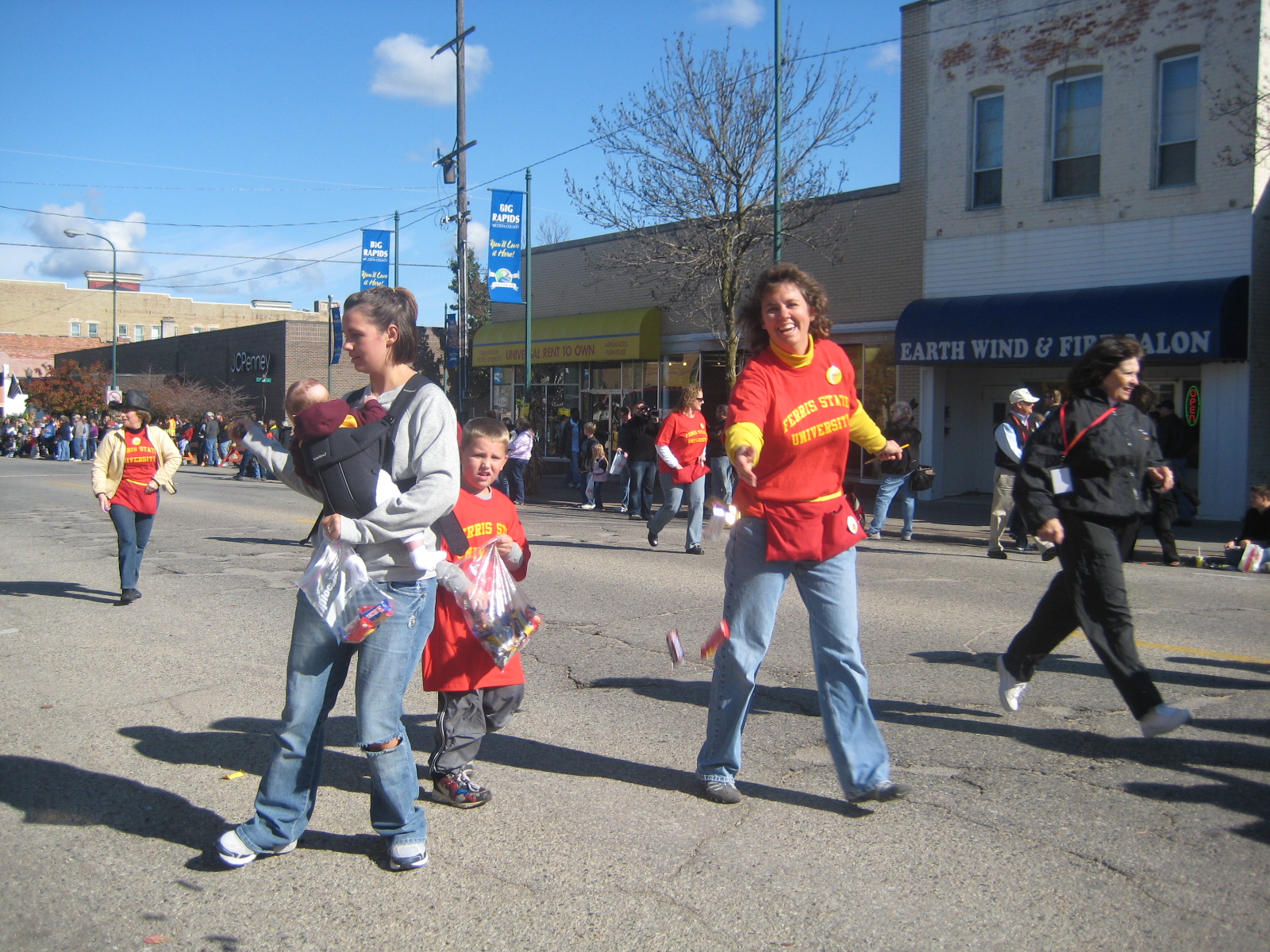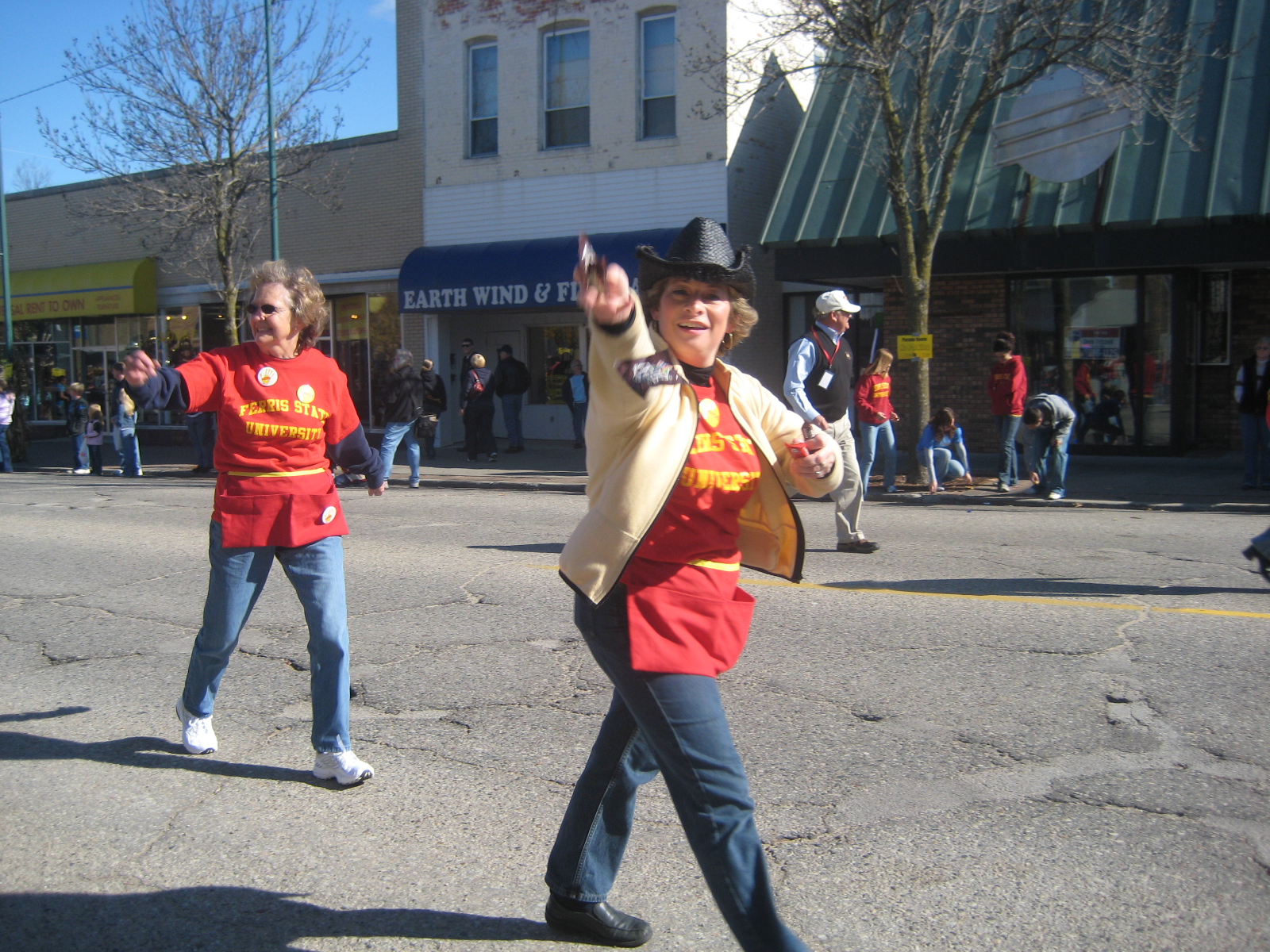 March 2008:
Employees in University Advancement and Marketing showing their pride: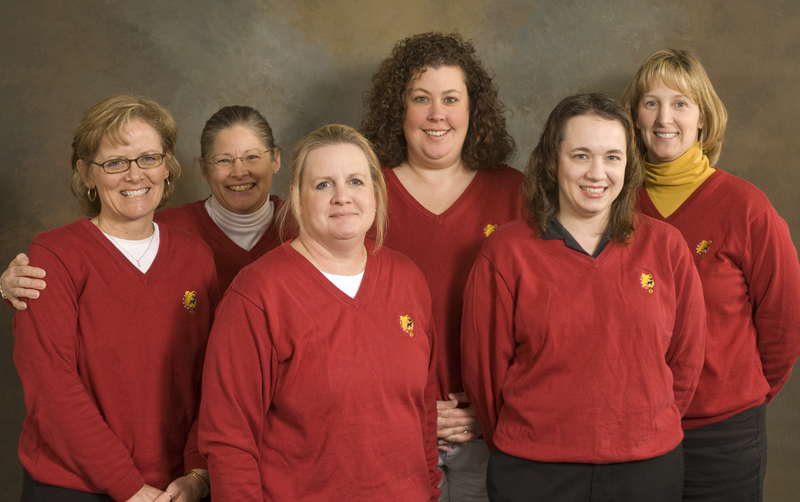 Homecoming 2006:
October 14 - The Parade: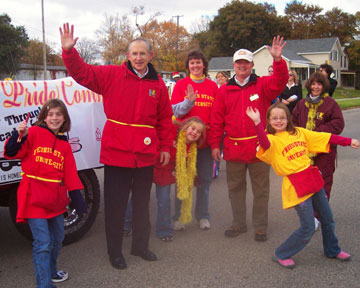 Student Government representatives joined us -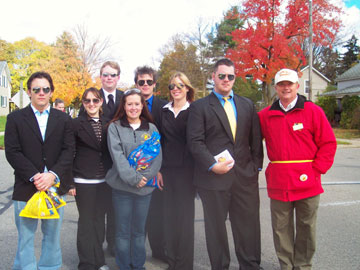 Homecoming 2005:
October 15 - Lots of smiles and fun preparing to walk in the Homecoming parade.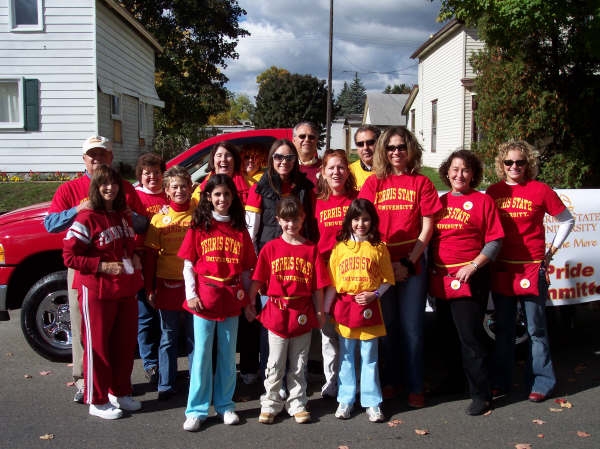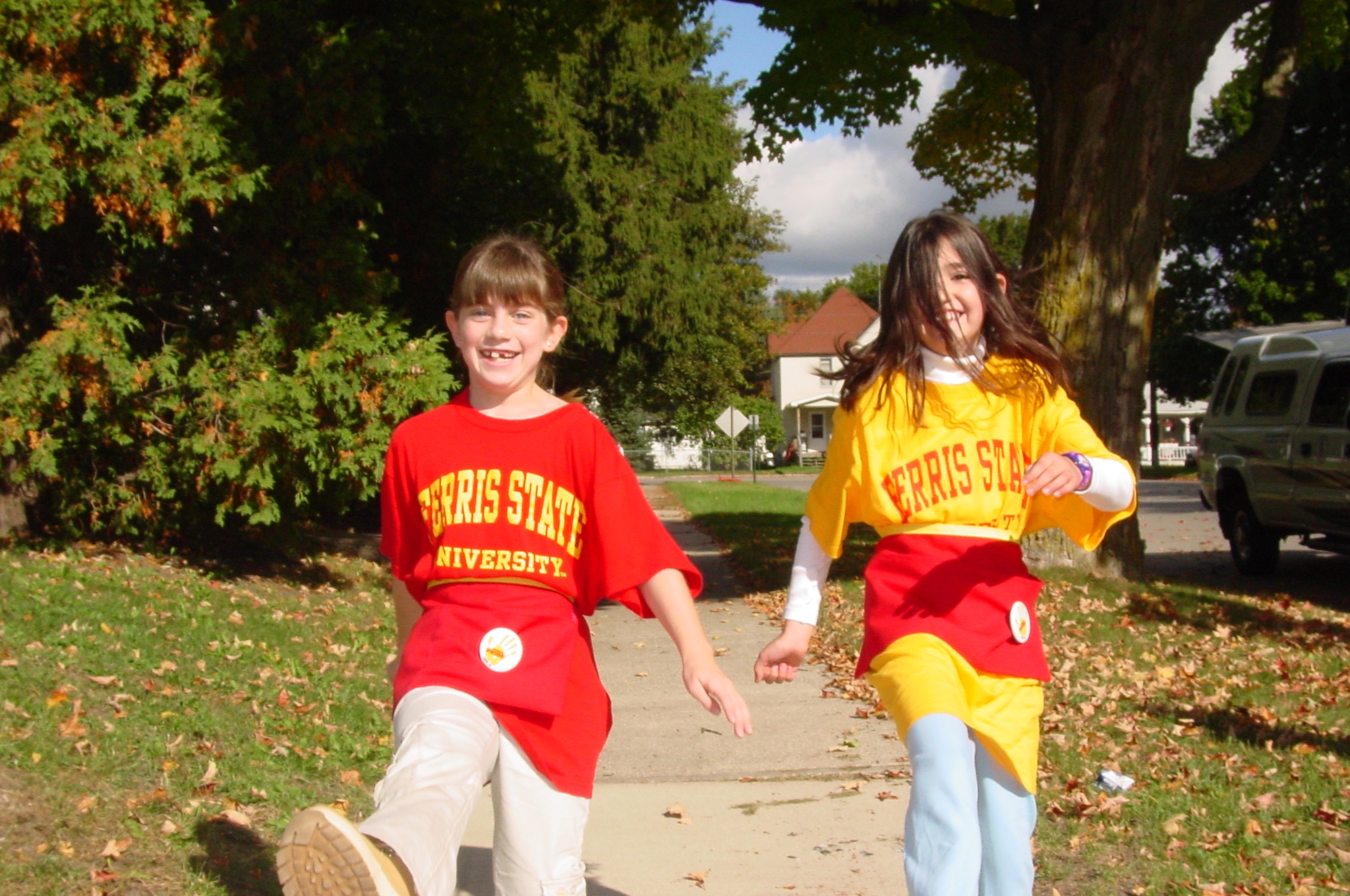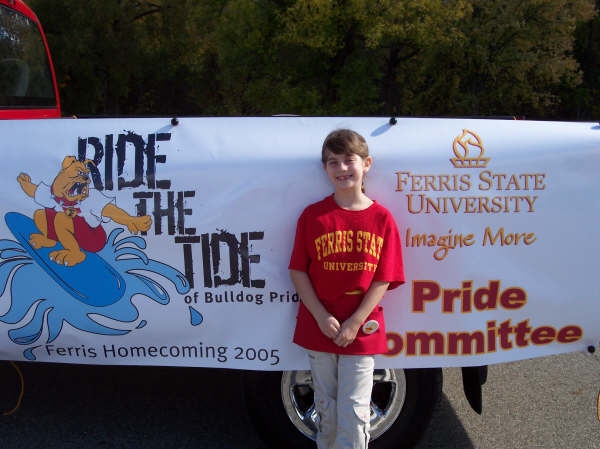 Computer Dedication / Pre-Midterms in FLITE:
On February 23, 2005, Pride Committee representatives enjoyed the opportunity to join Vice President Harris, Dean Cochran and Library staff members in FLITE to dedicate 12 new computers in the Extended Study Area and wish students well in their upcoming mid-term exams.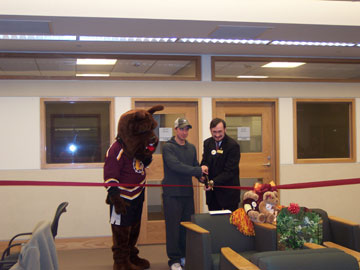 Several packs of R/W CDs, FSU t-shirts, and goodie bags were distributed during the evening with the help of the bulldog.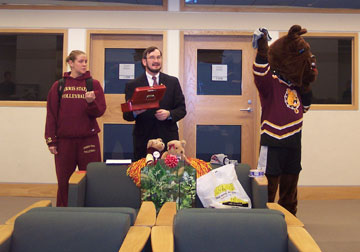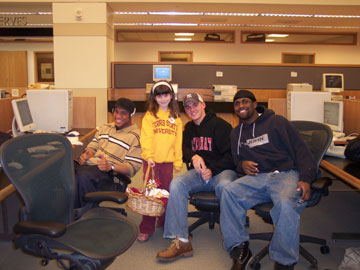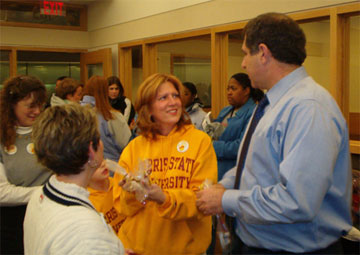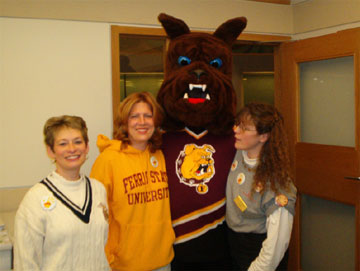 Homecoming 2004 Parade photos: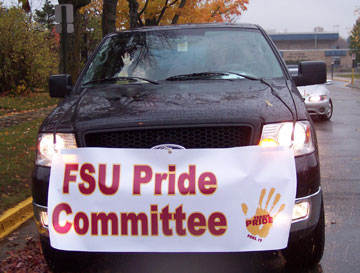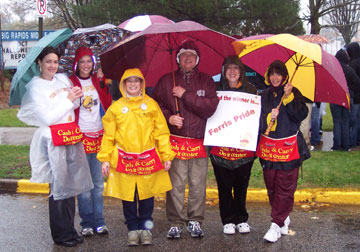 An important 2002 project was assisting FLITE in the purchase of spill-proof mugs for use in the Library. In 2003, the Committee funded signs for all FSU courtesy phones across campus in conjunction with Telecommunications. The project for 2004 will be the roll-out of the new pride logo.
Please contact fsupride@ferris.edu if you have an opportunity for the Pride Committee!

2004 Pride Project Fund
Funding was awarded to the following departments:
Optometry
Student Leadership
UCEL
UC Honors
College of Business - Dean's Office
College of Business - Graduate Programs
Finance Office
Admissions
Grounds
President's Office
Housing