btn-prev
btn-next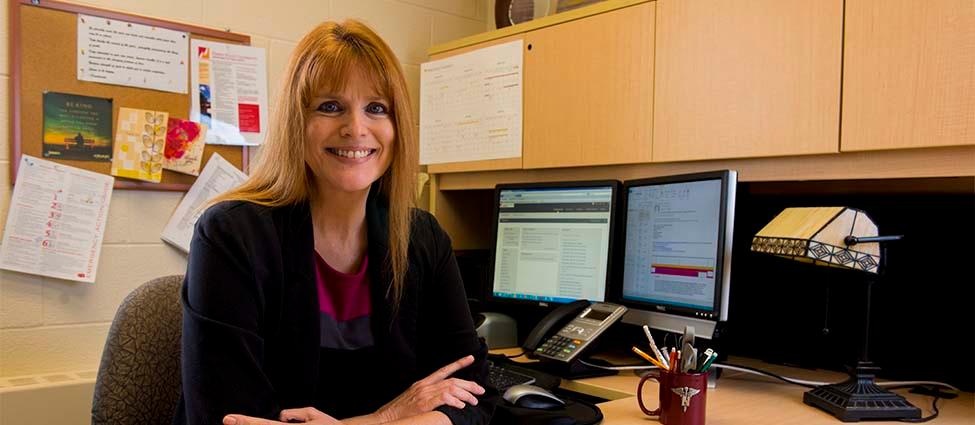 Distinguished Teacher Award - Sharon Colley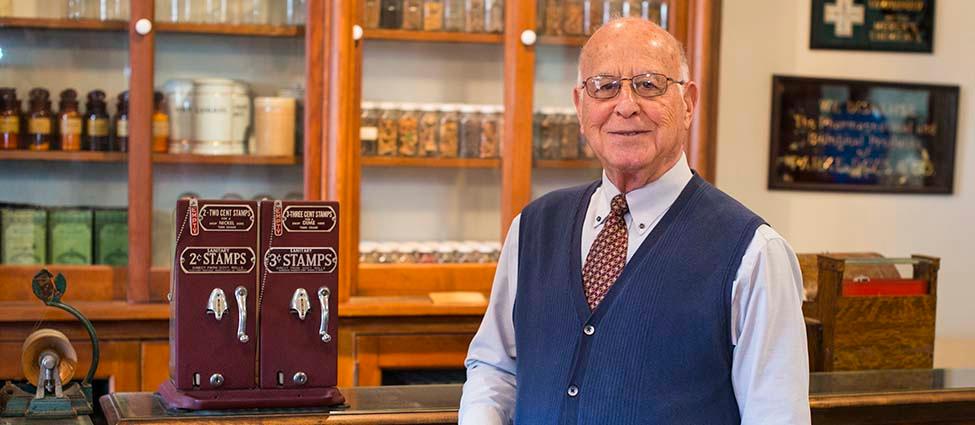 Diversity Enhancement Award - Adnan Dakkuri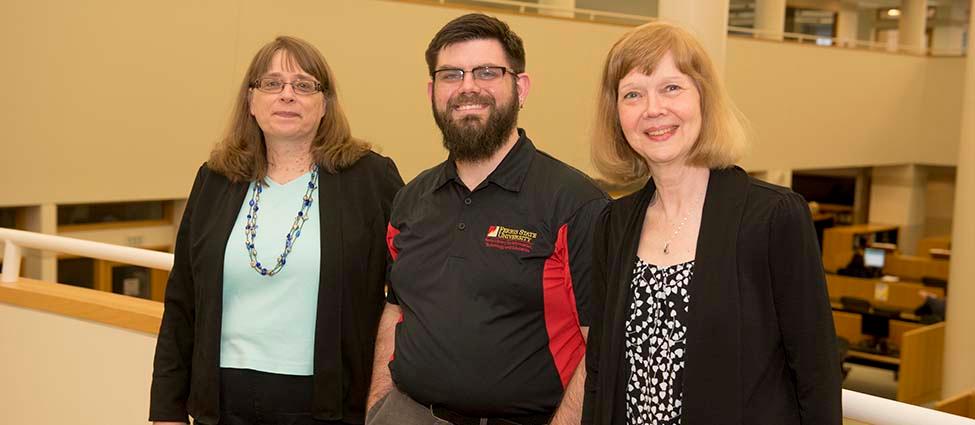 Excellence in Course Assessment Team Award - FLITE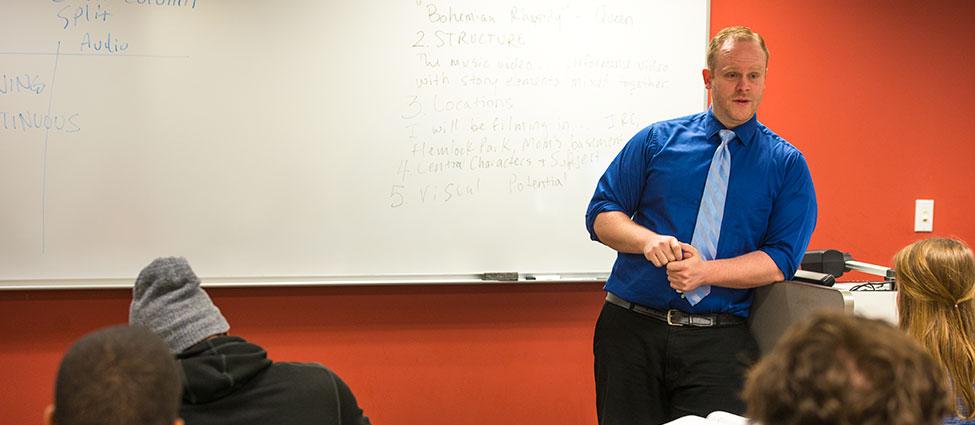 Outstanding Academic Advisor - Nick Kuiper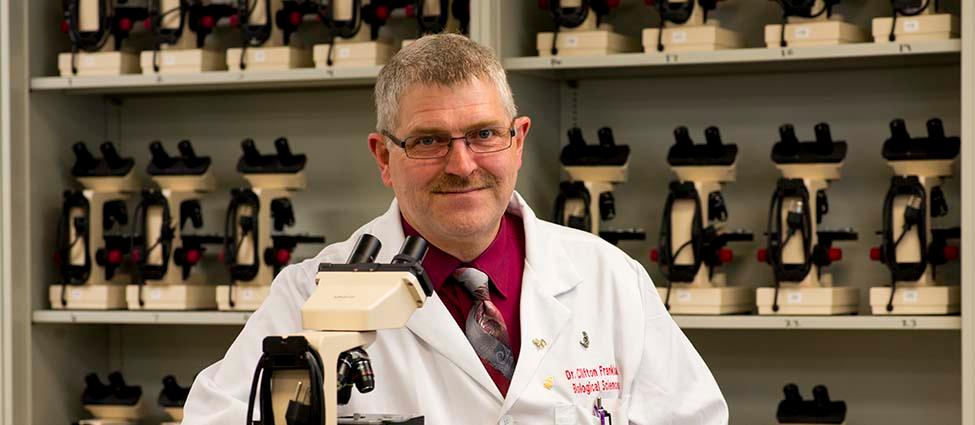 Excellence in Course Assessment - Clifton Franklund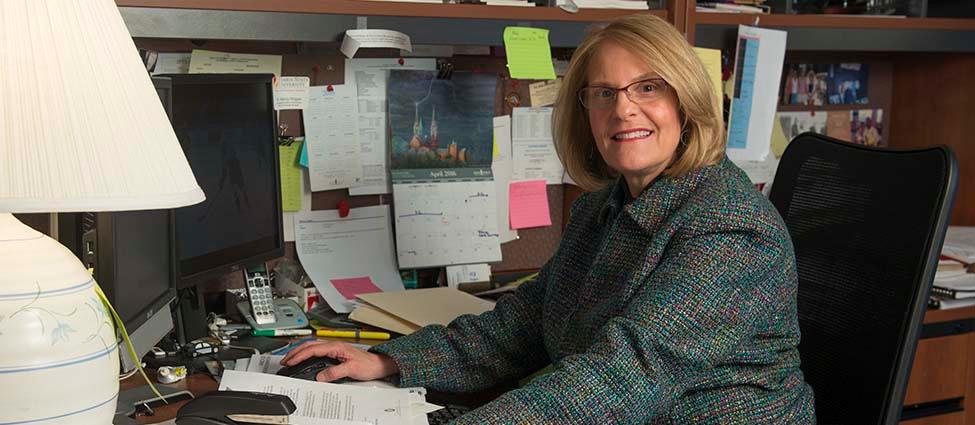 Academic Scholar Award - Nancy Hogan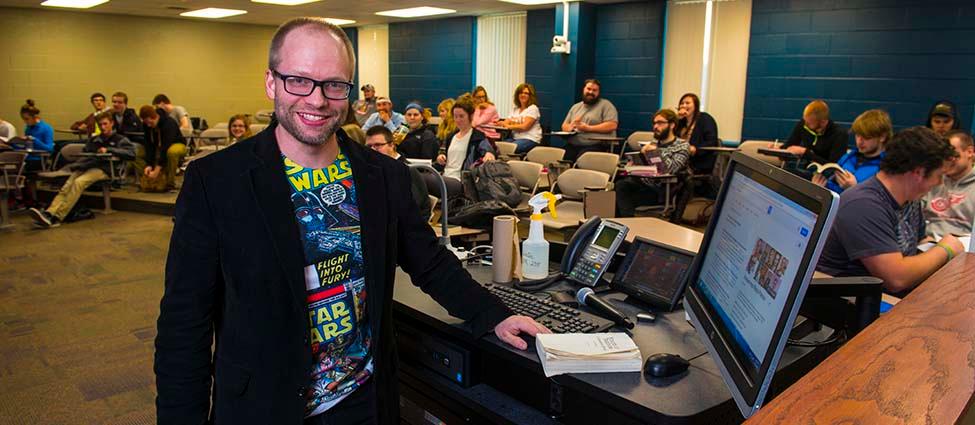 Adjunct Teaching Excellence Award - Christian Peterson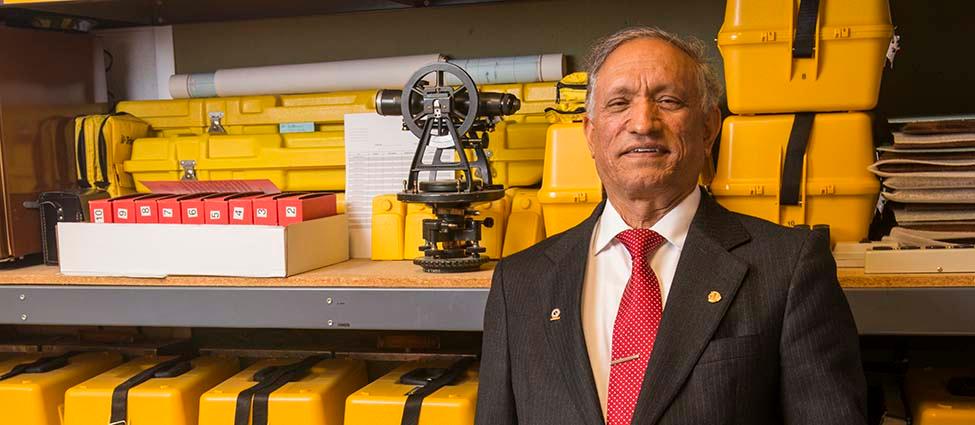 Distinguished Service Award - Khagendra Thapa
2017 Awards Nominations are closed.
So many of our colleagues embody a passion and work ethic worth emulating. These individuals positively impact the lives of others through their professional commitments. Every year, we ask the members of our campus community to nominate their deserving colleagues for the Academic Affairs Awards. Each award is assigned an award committee comprised of representative faculty members from our academic colleges and/or individuals related to the purpose of the award.
Click below for a description of each award including evaluation criteria, eligibilty, and nomination process. Submissions for all 2017 awards were due by 5 pm on February 3, 2017 and are now closed.
If you have questions, please contact Carrie Franklund at CarrieFranklund@ferris.edu or (231)591-3534.
See Academic Affairs' Awards in History page
---
Below are the 2016 Academic Affairs Awards Recipients for the academic year 2015-2016.
2016 Academic Awards Recipients
Nancy Hogan, Professor in the School of Criminal Justice, has been chosen as the recipient of the 2016 award for her impressive record of scholarship. "Hogan has had an outstanding record of scholarship over the past 19 years," writes Beth Zimmer for the Academic Scholar Award committee. "Her work addresses important issues within her field of study and provides new and unique insights into the criminal justice behaviors of officers and inmates. She has authored over 90 peer-reviewed journal articles, one book, several book chapters and written 20 technical papers and evaluations reports."

In his nomination letter, Gregory Vander Kooi says of Hogan, "Her work has been noticed by her own field, where she was listed as 13th out of 100 most productive criminologists (see Cohn & Farrington, 2014)." He continues, "Further, her work is regularly cited by other academics who explore job satisfaction and organizational commitment." Her collaboration with other institutions includes universities in Arizona, Florida, Indiana, Missouri, and Ohio.

Hogan brings her scholarship into the classroom. Vander Kooi notes that Hogan places research "… at the center of understanding evidence-based programming." He continues, "Her classes are demanding, but informative and place the theoretical into the practical application." Zimmer also writes of Hogan's classroom contributions, "Her commitment to teaching was clear and compelling and she is actively involved with students and colleague mentoring."

Regarding research, Hogan writes, "Personally, I believe I cannot be a good teacher without constantly updating my knowledge through the world of research. But, sometimes there is a schism between the theoretical and the practical." One tactic she uses to bridge this gap is problem-based learning where students research all sides of an issue before making a decision. Her hope is that students make decisions objectively rather than rely on media bias.

Hogan earned a doctoral degree in justice studies from Arizona State University. She also earned a master's degree in administration of justice from Mercyhurst College, and a bachelor's degree in criminal justice from Gannon University.

The Adjunct Teaching Excellence Award recognizes adjunct faculty members who exhibit exceptional teaching. Christian Peterson, a professor in the Humanities department in the College of Arts and Sciences since 2010 has been selected as the recipient for the 2016 award.

Nominator Tracy Busch wrote about Peterson, "Christian is both an accomplished scholar and a hard-working and talented instructor." She continues, "Many students find him to be one of the most demanding, hard-working, and inspiring professors at Ferris." One student wrote that Peterson is "extremely passionate about what he does, and he cares about the student's success."

The Adjunct Teaching Excellence Award committee provided these comments: "Dr. Peterson's impressive commitment to his students both inside and outside of the traditional classroom environment is evident in the glowing praise that he receives from students and colleagues alike. His consistently high IDEA scores from student evaluations and frequent Skype sessions with his students outside of class are demonstrative of truly inspired teaching."

Peterson writes that he believes history instructors "have a duty to utilize up-to-date scholarship in ways that help students acquire the knowledge base and analytical tools necessary to function as responsible and well-informed global citizens." To stay current, Peterson pursues professional development and ways to increase his knowledge base. The Award Committee wrote, "Furthermore, [Patterson's] initiative to obtain NEH grant funding to create a summer institute for high school educators here at Ferris as well as his impressive publication record show true passion and dedication to the pursuit of knowledge."

In regards to scholarship, Peterson has published two books and numerous journal articles, presents at conferences, reviews books for scholarly journals, and hosts a podcast on World Affairs. He was one of three Americans selected to present a paper in Paris on the Helsinki Accords.

Peterson earned a doctoral degree in history from Ohio University, a master's degree in history from Utah State University, and a bachelor's degree in history from Yale University.

Known for devotion to his discipline, Khagendra Thapa, Professor in the Surveying Engineering program, has been chosen as the recipient of the 2016 Distinguished Service award.

Throughout his career, Thapa has been an advocate for his profession by serving on numerous committees such as the Accreditation Board for Engineering and Technology (ABET) as an evaluator and commissioner and the North American Association of Surveying and Mapping Educators as chair. He has also served as a referee for peer-reviewed journals. Nominator, Louis Nemastil, wrote of Thapa that he has "played an important role in the American Society for Photogrammetry and Remote Sensing" and that he has "served Ferris with distinction."

Thapa has been an advocate for his program at Ferris and has established strong bonds with industry partners as well as proactively recruiting new students. Debbie Dawson, Director of the School of Engineering and Computing Technology, wrote of Thapa, "He also meets with perspective students and their parents, attends recruiting events, and has established solid working relationships with high school counselors around the state." She adds, "He has actively recruited new industry volunteers for the Surveying Engineering Advisory Committee." In addition, he has brought in large donations and gifts for the program, which has provided high-tech equipment and software for student use.

In regards to service to the university, the Distinguished Service Award committee noted that Thapa has "served the FSU community at various levels including Program Coordinator and President of the Academic Senate". He has also provided leadership on various college and university-wide committees.

Thapa's service extends to mentoring others whether it is serving on the tenure committees of new faculty members or providing assistance to surveying students who seek his opinion with classwork. He has been a faculty member of Ferris' Surveying Engineering Department since 1987. Educated in Nepal, United Kingdom, Canada and the United States, Thapa earned five degrees in the four countries, including his master's and doctorate from The Ohio State University.

Thapa and other winners of the 2016 Academic Affairs Awards were recognized on Thursday, April 21 at the Employee Service Awards Celebration event in the University Center.

Associate Professor Sharon Colley, the coordinator for Ferris State University's Master of Science in Nursing program, has been selected to receive the 2016 Distinguished Teacher Award.

Colley's honor marks the third time, since 2000, that Ferris' Distinguished Teacher honoree had earned bachelor's degree and Master of Science degree from the university. Nuclear Medicine Technology Associate Professor Sheila MacEachron was a recipient, in 2002, and Information Security and Intelligence Professor Greg Gogolin was selected, in 2011.

Colley received an associate degree in Nursing from West Shore Community College in Scottville, Mich., in 1990; her Bachelor of Science in Nursing from Ferris, in 2000; and completed her MSN degree, in 2006. Colley also earned a Ph.D. from Western Michigan University in Kalamazoo, Mich., in 2009.

Colley joined the Nursing program at Ferris, in 2002, and served as the laboratory coordinator, until 2006, when she moved into a faculty position. In addition to her teaching role, she has served as the BSN program coordinator and currently as the MSN program coordinator. Colley said that she was extremely humbled by the Distinguished Teacher Award.

"It's a huge honor," Colley said. "We haven't had anyone from our college win this award for a while, and I'm proud to represent the School of Nursing. I've had a lot of colleagues stop by and offer congratulations." Colley said that she was unofficially mentored by faculty who continue in leadership positions with the university.

"Professor Terry Doyle's work and writings, on the learner-centered approach, have had a great impact on me," Colley said. "When I was a student, Julie Coon was a major influence. It was the first time an instructor truly seemed to recognize that the quiet students in the back of the room had much to offer, and she found comfortable ways to encourage all students to contribute to the learning."

Colley said that she welcomed having representatives of the Distinguished Teacher Award Committee observe her in the classroom as an opportunity to show the merits of the learner centered approach.

"I am a major proponent of this philosophy," Colley said. "I want to make sure all students have a voice, whether it is through writing, role-plays or class discussions. I want them to find learning engaging, rather than it being a boring or painful process. That is what will help them retain information over time and motivate them to continue learning throughout their lives. "

Gary Maixner, co-chair of the Distinguished Teacher Award Committee, said that since there was no recipient in the 2014-15 academic year, they made a concerted effort to encourage all colleges to be active in the process.

"We marketed the concept to get more nominations," Maixner said. "It is a considerable amount of work for those who are considered for the award. All the candidates were excellent, and Sharon Colley is most deserving. It came down to her rapport with her students." The process for candidates includes classroom visits, student input, evaluation of semifinalist essays and curriculum vitae, and interviews with finalists.

For his significant efforts in promoting diversity at Ferris State University, Adnan Dakkuri, professor of pharmaceutical sciences, has been chosen as the recipient of the 2016 Diversity Enhancement Award.

In her letter of recommendation, Olukemi Fadayomi writes, "Dr. Dakkuri has played pivotal roles in promoting diversity and inclusion within Ferris's community and beyond." She continues, "Adnan aims at increasing awareness about a different culture and creating a dialogue between American students and international students."

The Diversity Enhancement Award Committee noted that, "Adnan has demonstrated decades of dedication in enhancing diversity campus-wide through teaching and other activities. His specific focus on expanding the student population's understanding of Arab populations and his strive to make campus more accepting and understanding of diverse populations make him the perfect selection for this award."

One area that shows Dakkuri contribution to diversity is the Bridging Cultures and Faiths Project funded by the Office of Diversity and Inclusion. In this project, students, faculty, and staff visited two mosques in Grand Rapids. The attendees had an opportunity to observe Friday prayer and later, speak with members of the Muslim community.

Dakkuri has visited more than 40 countries and says, "The more I travel, the more I appreciate the uniqueness of each nation, yet the connectivity among all nations. Our goal as individuals interested in diversification is to convey to our students and colleagues this concept of uniqueness in the hope that we become genuinely (versus superficially) tolerant citizens of the globe."

Dakkuri earned his Bachelor of Science in Pharmacy from the American University of Beirut in Lebanon. He then received a Master of Science and PhD in Pharmaceutics at the University of Illinois and began teaching at Ferris in August of 1976.

Dakkuri and other winners of the 2016 Academic Affairs Awards were recognized on Thursday, April 21 at the Employee Service Awards Celebration event in the University Center.

Each year, one team and one individual are recognized as leaders in their use of assessment data to improve student learning. FLITE instruction librarians Kathleen Bearden, Part-time Professional; Gary Maixner, Assistant Professor; and Kristy Motz, Associate Professor, have been chosen as this year's recipients of the 2016 Excellence in Course Assessment Team Award.

This distinguished team was recognized for their work with approximately 100 FSU Seminar courses in multiple disciplines. In 2015, they compared their data to the data collected in Fall 2013 and Fall 2014 after they switched from a librarian-led tour to an active-learning instruction called the Amazing Library Race. They focused on eight specific learning outcomes in 2013. Following coding of 200 student team handouts each year, looking for completion and accuracy, they then used the Big Data comparison tool, Weka (University of Waikato), to run comparisons, look for trends, and assess the eight learning outcomes. These analyses have contributed to continuous improvement of library instruction.

Bearden has been the supplemental faculty member for the Reference and Instruction Department as well as the Biology Liaison. She provided library instruction for the biology department as well as Ferris State University Seminar (FSUS). She retired in Spring of 2016. Maixner is the Emerging Technologies Librarian. He oversees user-experience testing, works the reference desk, and acts as a liaison with the areas of Information Security, Psychology, and Digital Animation and Game Design. Motz is liaison to the School of Education and the School of Digital Media, with concentrated work in collection development and in-depth instruction for those areas.

Bearden, Maixner, and Motz and other winners of the 2016 Academic Affairs Awards were recognized on Thursday, April 21 at the Employee Service Awards Celebration event in the University Center.

The Excellence in Course Assessment Award is given each year to one team and one individual who demonstrate excellence in use of assessment data in a course to improve student learning. Clifton Franklund, Professor of Biology, has been chosen as the recipient of the 2016 Excellence in Course Assessment Individual Award.

Franklund is the coordinator for general education at Ferris and teaches a microbiology course during the academic year. The assessment individual award is being given to Franklund for his work in Biology 286 General Microbiology.

Roberta Teahen writes for the Excellence in Course Assessment Committee, "With 8 course-level outcomes and 11 assessment methods, a total of 39 results have been entered over a multi-year period that illustrate the levels of proficiency of students in the aggregate for this course." She continues, "Dr. Franklund utilized extensive analyses on all outcomes, providing helpful feedback to students, and seeking improved methods for both assessment and teaching. The Assessment Committee concluded that this course-level assessment was impressive and far beyond the level expected in basic assessment at Ferris." An example of Franklund's work will be posted on the Academic Affairs Assessment website.

In 2012, Franklund was named Ferris' Distinguished Teacher Award recipient for his exceptional teaching ability and effectiveness in engaging students in the classroom. In 2013, Franklund was named to the list of the Top 25 STEM Professors in Michigan for outstanding work as reported by StateStats.org and OnlineSchoolsMichigan.com. He also received the University's 2007 Exemplary Online Course Award (web enhanced).

Franklund earned a doctoral degree in microbiology and immunology from the Medical College of Virginia, a master's degree in bacteriology from North Dakota State University, and a bachelor's degree in biology from Concordia College.

Franklund and other winners of the 2016 Academic Affairs Awards were recognized on Thursday, April 21 at the Employee Service Awards Celebration event in the University Center.

The International Educator of the Year Award honors a member of the academic community who exemplifies a high level of achievement in international education. Michael Berghoef, Professor in the College of Arts and Sciences since 1997, has been chosen as the recipient of the 2016 Educator of the Year Award. Berghoef is being recognized for the tremendous role he has played in internationalizing the social work program and the Ferris community in general. Nominator Tony Baker wrote that Berghoef has "[extended] the boundaries of learning at Ferris" which "connects students to the international communities here in Michigan, in Chicago, and abroad." Baker continues, "Mike not only teaches students about the global world around them, he encourages the global experiences to allow students to expand their worlds."

In the area of curriculum development, Berghoef created a study abroad program in 2011 to El Salvador that is highly regarded and gives students an immersion experience with the country's history and culture. The program has 12 Academic Service Learning sites and 20 area agencies giving students a wide variety of experiences in areas such as orphanages, prisons, impoverished schools, and with gangs.

In addition to El Salvador, Berghoef has traveled to the Netherlands, Costa Rica, and Mexico to develop international internship sites and exchange opportunities. Berghoef is the International Studies Minor advisor and has worked tirelessly to rebuild the program. His leadership has also extended to the Center for Latin@ Studies, which he was instrumental in establishing.

Regarding scholarship, nominator Janet Vizina-Roubal, wrote of Berghoef, "He is viewed as the expert in international social work issues." In 2014 Berghoef was a presidential election monitor in El Salvador. He has shared his experiences of being an election monitor as well as on other topics at conferences in the U.S. and internationally.

Berghoef has been engaged at bringing new experiences to the Ferris campus and to West Michigan. He hosted a filmmaker who screened a documentary about Honduras land rights, brought a group from Cuernavaca, Mexico to speak on Spanish language study abroad, invited delegates from the El Salvador Sister Cities to speak on social justice issues, and served as the Ferris Liaison to the Grand Rapids Latin American Film Festival.

Berghoef earned an M.S.W. from Western Michigan University and a B.A. from Calvin College.

Berghoef and other winners of the 2016 Academic Affairs Awards were recognized on Thursday, April 21 at the Employee Service Awards Celebration event in the University Center.

The Outstanding Academic Advisor Award recognizes an academic advisor who has demonstrated excellence in such areas as providing superior service to students and/or developing innovative advising strategies and tools. Nick Kuiper, instructor in the Television and Digital Media Production program (TDMP), has been selected as the recipient for the 2016 award.

"Nick Kuiper is a professor worthy of acknowledgment for not only his incredible work ethic and drive to make sure students get the most out of their time here at Ferris, but also because he genuinely cares about students' lives extending beyond their college years," writes TDMP student Megan Soller who nominated Kuiper for the award. "He actively helps me seek out ways to push myself in a creative atmosphere… Although Nick is not my academic advisor, he continuously reaches out to make sure I am getting the best out of my education."

David Darrow, Director of Student Academic Affairs, says this of Kuiper, "He has always been student-centered in his actions and decisions while advising, keeping each individual's best interest in mind." Darrow continues, " Professor Kuiper also empowers students by not making decisions for his advisees, but leading them to make their own well-informed decisions."

Kuiper's actions reflect his philosophy on advising, "An advisor should be available and accessible… students should be active participants in the advising process… [and] an advisor should always listen and communicate often."

As faculty advisor for the Media Communications Association (MCA) in 2013 and faculty co-advisor since 2014, Kuiper has worked with MCA's student leadership on issues of funding, scheduling, booking, and marketing the Ferris State Media Festival. Glen Okonoski, Coordinator of the School of Digital Media, writes about Kuiper, "His assistance with the students is greatly appreciated and instrumental in the recent successes that MCA has had around this and other topics." Okonoski further says that "Nick does a great job meeting with and advising students regularly… he listens to [students], spends time with them, and encourages them."

Kuiper is a graduate of the TDMP program at Ferris where he earned a Bachelor of Science degree. He also earned a master's degree in broadcast and cinematic arts from Central Michigan University. He has over five years of experience working in broadcast news and has created his own documentary, which received national distribution on PBS.

Kuiper and other winners of the 2016 Academic Affairs Awards were recognized on Thursday, April 21 at the Employee Service Awards Celebration event in the University Center.

There were no 2016 Outstanding First-Year Advocate nominations.